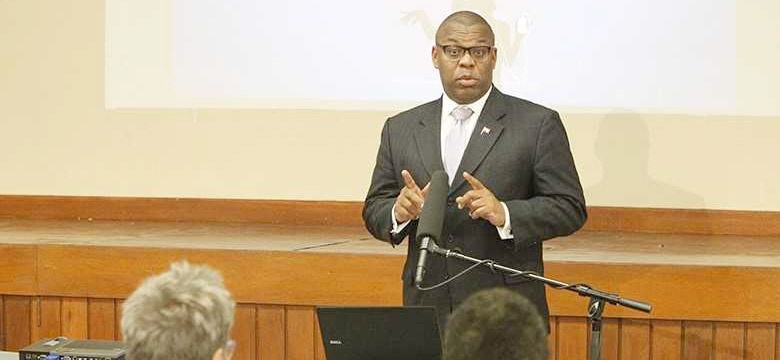 Please find photos attached from the first Lunch and Learn series about Energy Efficiency held yesterday at 12 pm at Cathedral Hall. The Lunch and Learn topic was about how to lower and understand your electricity bill.
This series of Lunch and Learns is designed by the Ministry of Transport and Regulatory Affairs, with direction from the Department of Energy,  to help the public learn more about ways they can understand, conserve and invest in energy. The next Lunch and Learn events are scheduled to be held at 12pm at Cathedral Hall (29 Church Street) on the following dates:
19 September – The future of energy in Bermuda
26 September – Opportunities to invest in Bermuda's solar energy
Minister Roban will also be hosting a weekly, fifteen minute segment at 8:45 am every Wednesday on POWER 95 Radio with Miss. Thang until 28 November. Yesterday he was joined by Director of Energy, Jeane Nikolai to discuss energy saving tips and encourage the public to take advantage of the free Lunch and Learn information sessions.