Thursday, November 28th, 2019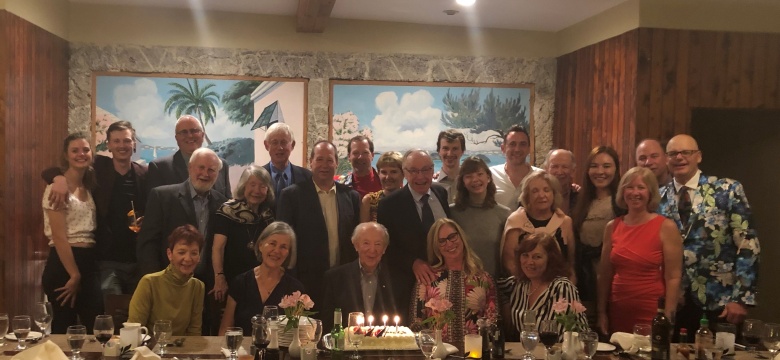 Earlier today, the Minister of Tourism and Transport, the Hon. Zane DeSilva, JP, MP, attended Pompano Beach Club and met with Mr. Murray McEwen, a guest at the property, who was visiting Bermuda to enjoy his 90th Birthday Celebrations.
Mr. McEwen, a lifetime visitor to Bermuda, was accompanied by a large number of family and friends.
In recognition of being an ambassador for Bermuda and visiting the island throughout his life, Minister DeSilva personally met with Mr. McEwen and gifted him the book 'Bermuda: Wildlife and Landscape Images'.  
"As the Minister of Tourism and Transport, I always value the opportunity to connect with our visitors and help make their experience extra special," said Minister DeSilva, "So when I heard Mr. McEwen was traveling to Bermuda for his 90th birthday and learned about his long history of visiting our island, I immediately knew I had to make his visit and birthday celebrations all the more memorable."
"I wish Mr. McEwen all the best on his birthday celebrations and may he have many more"
Attachment: Group Photo Mr. Murray McEwen seated front and centre.