Thursday, December 14, 2017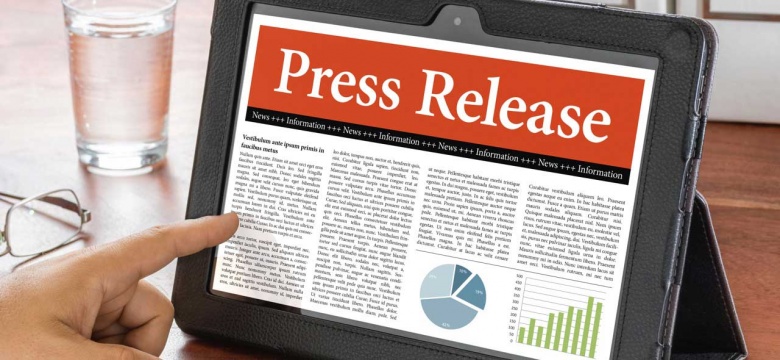 Starting 18December, the seasonal influenza (flu) vaccine will be available to the public from the Department of Health, at a cost of $10.00 per shot (for both adults and children). Persons over the age of 65 years will receive the seasonal flu vaccine free of charge.
This Monday and Tuesday, a free shuttle for seniors from City Hall's front drive to the National Sports Centre will help you get your flu shot via Flu Express. The shuttle leaves City Hall every 30 minutes on the quarter hour, starting at 10:15 am.  The last shuttle is at 3:15 pm.
Flu vaccine can keep you from getting flu, make flu less severe if you do get it, and keep you from spreading flu to your family and other people, especially newborns and young infants, children, seniors, and persons at risk of complications from the flu. It can help reduce absenteeism from work or school due to influenza
By protecting yourself against influenza, you are also protecting your family, your household, your workplace and ultimately your community. 
The flu vaccine will be available:
through "Flu Express" on Monday, 18 December and Tuesday, 19 December
at the Health Centres,
at the offices of most private physicians.
"Flu Express" Schedule
Drive through and get your flu shot in minutes at the Pavilion at the National Sports Centre, 65 Roberts Avenue. The Department of Health will also be offering a free shuttle service leaving from the front drive of City Hall. The "Flu Express" will enable people to and receive the flu vaccine while waiting in their car, without having to get out, weather permitting.   This will make it easier for some people to access the vaccine.  Only those 10 and over can receive the vaccine through "Flu Express". Flu injections will only be offered at the "Flu Express" on the specified dates, to individuals in good health without active infections.
Please dress comfortably to allow the nurse easy access to the injection site in the upper arm and have the correct amount of cash ready during your attendance at the "Flu Express." (Credit/Debit card facilities will not be available at the "Flu Express" sites).  
Location

Date

Time

The Pavilion

The National Sports Centre

65 Roberts Avenue

 

Monday, 18 December

Tuesday, 19December

 

10:00 am – 4:00 pm

10:00 am – 4:00 pm
Health Centre Schedule
Health Centre Locations

Date

Time

Hamilton Health Centre (Ground Floor)       

Mondays to Fridays

Wednesdays

* Wednesday, 20 December, open special hours (both am and pm) for flu shots

8.30 – 11.30 am

2:00 – 4:00 pm

 

Warwick Health Centre

Each Tuesday in the month of January

2:00 – 4:00 pm

St George's Health Centre

Each Thursday in the month of January

2:00 – 4:00 pm
Who should receive the flu shot?
Persons aged 65 years and older
Healthy adults who are in close contact with the elderly, infants and children, and any persons with chronic medical conditions
Children aged 10 years and older
Healthcare workers, caregivers and essential service workers
Persons that have received the flu shot each year
Persons who are clinically obese with a BMI greater than 40
Persons with chronic health problems that are at risk of complications from the flu, e.g. diabetics, asthmatics and those with heart disease.  You should inform your doctor when you have been vaccinated.
You will not be given the shot if:
You have allergies to eggs, chicken products, or any component of the vaccine
You have had a reaction to the flu shot before
You have a fever
Individuals under a physician's care for chronic medical conditions and children under the age of three years are asked to obtain a prescription for flu immunization from their private physician.
For more information on influenza: https://www.gov.bm/health-data-and-monitoring under Disease Fact Sheets.
Editor's notes:
About Influenza:
Influenza or 'flu' is a highly contagious infection caused by the influenza virus.  It is generally spread from person-to-person by coughing and sneezing and close contact with an infected individual. 
Outbreaks of flu are most common in the cooler winter months (from October to May) and occur each year, peaking in the months of January & February in the northern hemisphere and in July & August in the southern hemisphere.
Annual outbreaks occur because the virus changes slightly each year making them able to bypass any immunity from previous infections or immunizations.  There are many flu viruses, and they are always changing.  Each year a new flu vaccine is made to protect against three or four viruses that are likely to cause disease in the upcoming flu season. But even when the vaccine doesn't exactly match these viruses, it may still provide some protection.
Receiving an annual "flu shot" provides immunity to the strains of flu virus that it is anticipated to be circulating each season. Individuals who have had flu before or been immunized previously, may only have partial immunity to this season's flu. They are vulnerable, but may have less severe symptoms.
Flu Symptoms
Flu is caused by influenza viruses, and is spread mainly by coughing, sneezing, and close contact.  Anyone can get flu. Flu strikes suddenly and can last several days. Symptoms vary by age, but can include:
fever/chills
sore throat
muscle aches
fatigue
cough
headache
runny or stuffy nose
Extra fluids, bed rest and aspirin or acetaminophen are all that are needed to treat uncomplicated influenza. Aspirin is not indicated for children with flu-like symptoms because it may cause serious complications e.g. Reyes syndrome.
Flu can also lead to pneumonia and blood infections, and cause diarrhea and seizures in children.  If you have a medical condition, such as heart or lung disease, flu can make it worse. 
Flu is more dangerous for some people. Infants and young children, people 65 years of age and older, pregnant women, and people with certain health conditions or a weakened immune system are at greatest risk.  If cough, high fever, or marked sickness persists beyond a few days, especially in these groups, a physician should be consulted.
Flu Prevention
A dose of flu vaccine is recommended every flu season for all persons over the age of 6 months.  Children 6 months through 8 years of age may need two doses during the same flu season.  Everyone else needs only one dose each flu season.
Some inactivated flu vaccines contain a very small amount of a mercury-based preservative called thimerosal. Studies have not shown thimerosal in vaccines to be harmful.  There is no live flu virus in flu shots. They cannot cause the flu.
Flu vaccine cannot prevent:
flu that is caused by a virus not covered by the vaccine, or
illnesses that look like flu but are not.
It takes about 2 weeks for protection to develop after vaccination, and protection lasts through the flu season.
The chances of contracting flu and other upper respiratory infections can be reduced by:
frequent hand-washing,
by 'covering' coughs and sneezes,
disposing of soiled tissues and
avoiding crowded places.