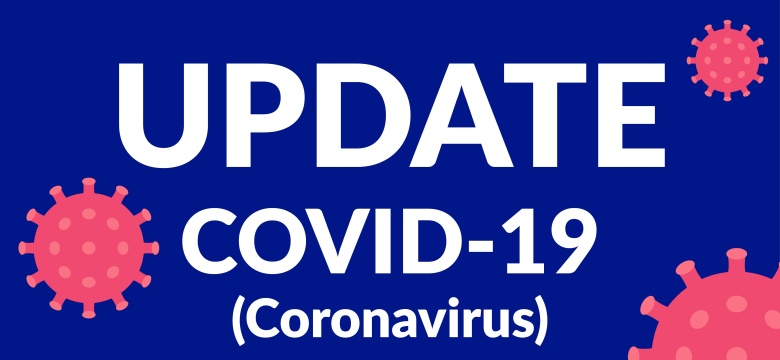 Since the last update, the Ministry of Health received 5,011 test results, and 128 were positive for the coronavirus, giving a test positivity rate of 3%.
These results are from testing done on:
·         Tuesday: 37 positive out of 937 results (3.9% positivity)
·         Wednesday:  26 positive out of  579 results (4.5% positivity)
·         Thursday: 9 positive out of 699 results (1.3% positivity)
·         Friday: 15 positive out of 655 results (2.3% positivity)
·         Saturday: 13 positive out of 408 results (3.2% positivity)
·         Sunday: 12 positive out of 807 results (1.5% positivity)
·         Monday: 16 positive out of 926 results (1.7% positivity)
69 of the new cases are classified as imported.
The additional 59 new cases are classified as either local transmission (21) or under investigation (38). 
Additionally, there were 108 recoveries and 0 deaths.
There are 141 active cases, of which:
•        134 are under public health monitoring; and
•        7 are in hospital, with 0 in intensive care.
Since March 2020, Bermuda has recorded 17,913 coronavirus cases, out of which 17,624 have recovered, and sadly there have been 148 coronavirus-related deaths.
The source of all active cases is as follows:
•        75 are Imported
•        23 are classified as local transmission
•        43 are Under Investigation
The source of all confirmed cases is as follows:
•        3,941 are Imported
•        13,797 are classified as local transmission of which:
o   5,902 are Local transmission with known contact/source and
o   7,895 are Local transmission with an unknown contact/source
•        175 are Under Investigation
As investigations proceed, transmission categories may change. For age distributions and overall transmission categories, please refer to https://www.gov.bm/coronavirus-covid19-update. The seven-day average of our real-time reproduction number is 0.49.
For information regarding other conditions being reported to the Epidemiology and Surveillance Unit, please refer to https://www.gov.bm/health-information.
Minister of Health Kim Wilson, JP, MP, advised: "We recently sent COVID-19 test samples to the Caribbean Public Health Agency (CARPHA) for gene sequencing. Gene sequencing allows scientists to classify a virus as a particular variant and determine its lineage.  
"Of the samples that were sent, all were Omicron with the following distribution of subvariants:
·         15% were BA.2
·         25% were BA.4
·         60% were BA.5
"Based on the sequencing results, it can be determined that BA.5 was identified as circulating in Bermuda from May and BA.4 from July. Additional sequencing results are pending to determine when these sub-variants may have been introduced to Bermuda.
"We must continue vigilance as we are not out of the woods yet. I encourage everyone to be cautious, and if you are eligible for the COVID vaccine, please get it."
Anyone wanting to get vaccinated can visit https://bhec.bm/covid-testing-facilities/ for a list of participants.
Hamilton Pharmacy has availability as follows:
1.    September 1, Thursday 8:30- 11:30 (24 bookings available)
2.    September 6,7,8 (Tuesday, Wednesday, and Thursday) 8:30-11:30 (24 bookings each day)
The Hamilton Health Center is currently closed for renovations and unable to provide service to the public for the COVID- 19 vaccine at this time.
"In closing, thanks to the hard work of our public health professionals, we are in a better space regarding positive coronavirus cases, and the number of patients in the hospital remains low. We should continue to avoid closed spaces, crowded places and close contact settings. Always practice good hand hygiene, ensure proper ventilation indoors, maintain physical distance, and wear a quality, well-fitted mask for extra protection if you choose to do so. Stay home if you test positive or if you have symptoms."