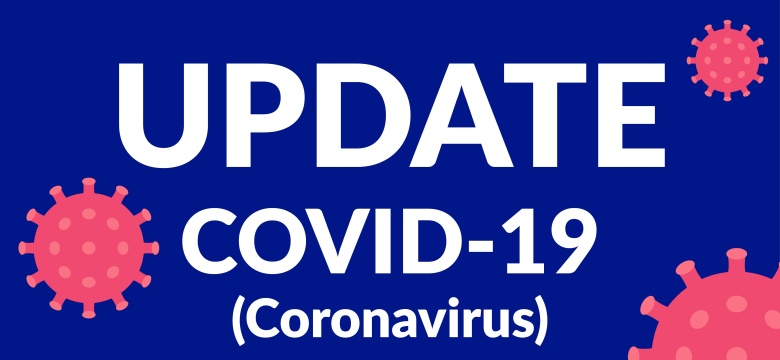 Since the last update, the Ministry of Health received 2,648 test results, and 60 were positive for the coronavirus.
These results are from testing done on:
•        Tuesday: 6 positive out of 466 results (1.3% positivity)
•        Wednesday:  12 positive out of  355 results (3.4% positivity)
•        Thursday: 12 positive out of 358 results (3.4% positivity)
•        Friday: 8 positive out of 512 results (1.6% positivity)
•        Saturday: 4 positive out of 233 results (1.7% positivity)
•        Sunday: 12 positive out of 360 results (3.3% positivity)
•        Monday: 6 positive out of 364 results (1.6% positivity)
33 of the new cases are classified as imported.
The additional 27 new cases are classified as either local transmission (13) or under investigation (14). 
Additionally, there were 61 recoveries and 0 deaths.
There are 65 active cases, of which:
·         63 are under public health monitoring; and
·         2 are in hospital with 0 in intensive care
Since March 2020, Bermuda has recorded 18,340 coronavirus cases, out of which 18,127 have recovered, and sadly there have been 148 coronavirus-related deaths.
The source of all active cases is as follows:
·         37 are Imported
·         13 are classified as local transmission
·         15 are Under Investigation
The source of all confirmed cases is as follows:
·         4,205 are Imported
·         14,086 are classified as local transmission of which:
o    5,968 are Local transmission with known contact/source and
o    8,118 are Local transmission with an unknown contact/source
·         49 are Under Investigation
As investigations proceed, transmission categories may change. For age distributions and overall transmission categories, please refer to https://www.gov.bm/coronavirus-covid19-update. The seven-day average of our real-time reproduction number is 0.42.
For information regarding other conditions being reported to the Epidemiology and Surveillance Unit, please refer to https://www.gov.bm/health-information.
The Ministry of Health would like to advise the public that, commencing October 25, they will be offering influenza vaccination in the community via "Flu Express."  The "Flu Express" will allow people to drive to a designated site and receive the flu vaccine while waiting in their car, without having to get out.   This will make it easier for some people to access the vaccine, reduce crowds and maintain physical distancing.  
Minister Wilson said, "The flu vaccine is the best way to protect yourself and your family from getting the flu. It is safe and a highly effective method of preventing most cases of flu. Side effects are rare and usually mild.
"As a reminder, the chance of catching the flu, Covid-19 and other upper respiratory infections is reduced by frequent hand-washing, by covering coughs and sneezes, disposing of soiled tissues, avoiding crowded places and maintaining physical distancing."
The Department of Health will be conducting its annual Flu Express, 10 – 2 pm in the following locations:
·         Sandys Middle School, Tuesday October 25th
·         Cedarbridge Academy, Saturday October 29th
·         Penno's Wharf, Wednesday November 02nd
Priority persons who should attend the "Flu Express" are: 
·         Healthcare workers, caregivers and essential service workers
·         Persons aged 65 years and older
·         Any person with chronic medical conditions that are at risk of complications from the flu, e.g. diabetics, asthmatics and those with heart disease.  They should inform their doctor when they have been vaccinated.
·         Children  
Flu injections will only be offered at the "Flu Express" on the specified dates, to individuals in good health without active infections.
You will not be given the shot if:
·         You have allergies to eggs, chicken products, or any component of the vaccine 
·         You have had a reaction to the flu shot before
·         You have a fever or are unwell
·         You have had a seizure within the year
·         You currently have COVID-19 or are being quarantined due to COVID-19
Please dress comfortably to allow the nurse easy access to the injection site in the upper arm. The Flu shot is $15 per person for adults and children 12 years and older. Persons over the age of 65 will receive the seasonal flu vaccine free of charge.
Please have the correct amount of cash ready during your attendance at the "Flu Express." (Credit/Debit card facilities will not be available at the "Flu Express" sites).
You can consent online by going to https://forms.gov.bm/Influenza-Vaccine-Consent. An email will be sent to you and is required to be shown when you arrive for vaccination. If you cannot pre-register, you can fill out the consent at the vaccination express location.