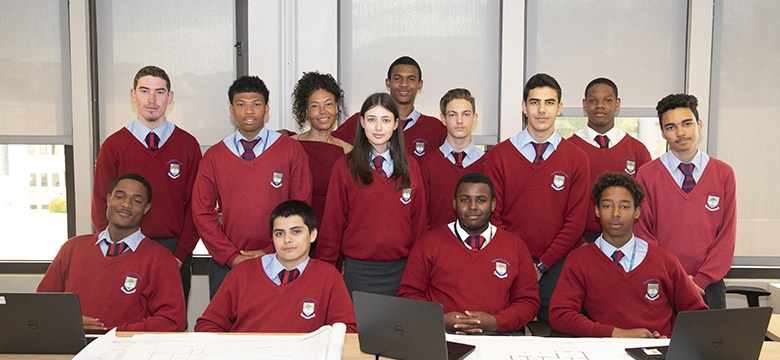 For the second year, young people at the senior school level had the opportunity to receive hands-on architecture, engineering, contracting and construction training through the Professional-Student Relationship Programme (PSRP).
The training initiative is a joint partnership between the Office of Project Management and Procurement (OPMP), CedarBridge Academy, the Ministry of Public Works, the Department of Workforce Development and the Department of Planning.
This year, seventeen (17) S2 – S4 students were enrolled in the programme which teaches students about the variety of careers that are available in the construction industry.
Over the past seven months, students have been participating in a series of workshops, site visits and construction activities, specifically related to Quantity Surveying and Project Management. The programme concluded at the end of April and in June there will be a special graduation event where the students will receive special certificates for their participation.
Deanna M. Edwards, OPMP's Chartered Quantity Surveyor, who facilitates the programme said today, "We are very pleased with the success the PSRP has had over the last two years. Our young people learned how to build professional relationships and how to transition to full time employment, further education and apprenticeship schemes of the built environment. The students had a full schedule while participating in the PSRP. They attended workshops, performed quantity surveying and project management activities and visited construction sites. We are encouraged about the future of the young people who take part in this programme and we look forward to celebrating their success during the June certificate presentation of the PSRP."