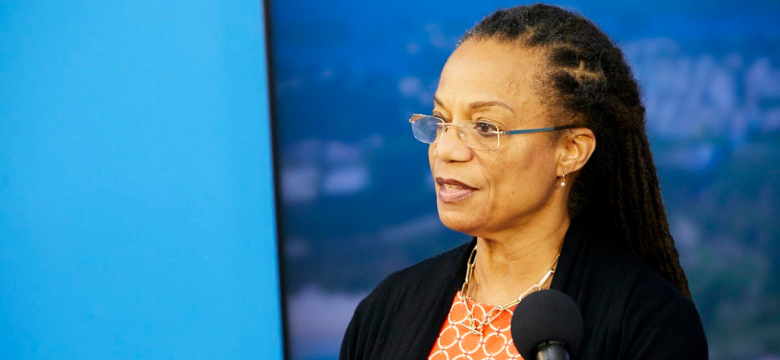 World Hypertension Day is observed every May 17 to raise awareness and promote hypertension prevention, detection and control. More than one billion people worldwide live with hypertension (high blood pressure), a significant cause of cardiovascular disease and premature death worldwide. 
The Minister of Health, the Hon. Kim Wilson, JP, MP, shares the following message about the significance of heart Health.
"Heart health is crucial for overall good health, as the heart pumps nutrient-rich blood throughout the body and supplies it with oxygen and essential compounds. Embracing a healthy lifestyle at any age can help prevent heart disease and lower the risk of a heart attack or stroke.
"Understanding your risk and making healthy choices to reduce the chances of getting heart disease is important. Eating healthy, reducing salt intake, managing blood pressure and cholesterol, getting enough sleep, reducing stress, and being physically active can protect against heart disease.
"Using a standardised treatment protocol, HEARTS in the Americas is the Pan American Health Organization's flagship initiative for improving high blood pressure control and heart disease risk management in doctors' offices.
"Bermuda is one of 30 countries signed on to HEARTS in the Americas.  Having signed on to the initiative in 2022, we created a Technical Working Group (TWG), developed the Hypertension Clinical Pathway and conducted capacity building for the TWG using the District Health Information System (DHIS2). 
"During the next fiscal year, funding has also been made available for the Department of Health and several collaborating primary care physicians to demonstrate that the HEARTS protocol can get improved results locally, and to harvest the learning before the protocol is rolled out and available to the entire health system.
"HEARTS is a simple, practical, and easy-to-follow treatment protocol that can vastly improve the control of high blood pressure.
"HEARTS in the Americas has a Cardiovascular Risk Calculator App. The app can be downloaded for free at the HEARTS in the Americas website (https://www.paho.org/en/hearts-americas/cardiovascular-risk-calculator-app). It is trilingual (Spanish, Portuguese and English) and available for mobile devices with Android or iOS software. The app is intended to be used in clinical practice, especially at the primary healthcare level. However, it can also be used by anyone in the general population interested in knowing their cardiovascular risk. I strongly urge everyone to get tested, know your numbers,  download Cardiovascular Risk Calculator App, and make healthy choices for a healthy heart.
"In observance of World Hypertension Day 2023, the Pan American Health Organization (PAHO), through the HEARTS in the Americas Initiative, is hosting a webinar on Thursday, May 18, 2023. This webinar will highlight the low hypertension awareness rate worldwide, promote accurate blood pressure measurement methods, and underscore the importance of improving hypertension control to live longer and healthier. The Bermuda healthcare community has been invited to attend."