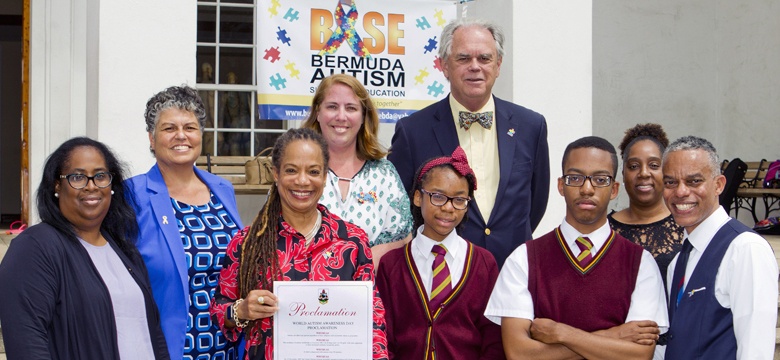 From the steps of City Hall, Minister of Health, the Hon. Kim N. Wilson JP MP delivered a proclamation recognizing the fine work done by Bermuda Autism Support and Education (BASE) and acknowledging World Autism Awareness Day, as observed by the United Nations for the last ten years.
World Autism Awareness Day encourages UN Member states to take measures to raise awareness about autism throughout society.
World Autism Awareness Day aims to inform the general public about the global health crisis of autism, stress the importance of early diagnosis and early intervention, and to celebrate the unique talents and qualities of individuals with autism.
Autism is a lifelong condition for which the bulk of the costs fall in adulthood, creating an impact on communities.