Thursday, October 12, 2017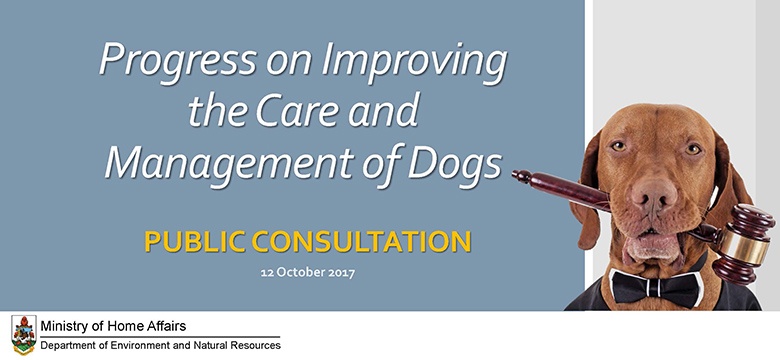 This week The Department of Environment and Natural Resources invited members of the public to join them at two town hall meetings to discuss Progress on Improving the Care and Management of Dogs. There is a need to develop a system of dog management that is practical, enforceable and provides a robust regulatory framework for dogs. During the two town hall meetings, Government Veterinary Officer Jonathan Nisbett gave a presentation to attendees which contained proposed amendments to the Dogs Act 2008. These proposals fall into three categories:
Improving the general care of dogs which will reduce animal abuse and neglect; 
Creating a better regulatory framework that will protect the public and the wellbeing of dogs by promoting more responsible ownership of dogs;
Developing more efficient enforcement tools to ensure compliance by dog owners, while reducing the burden on the court system and the public purse.