Thursday, December 20th, 2018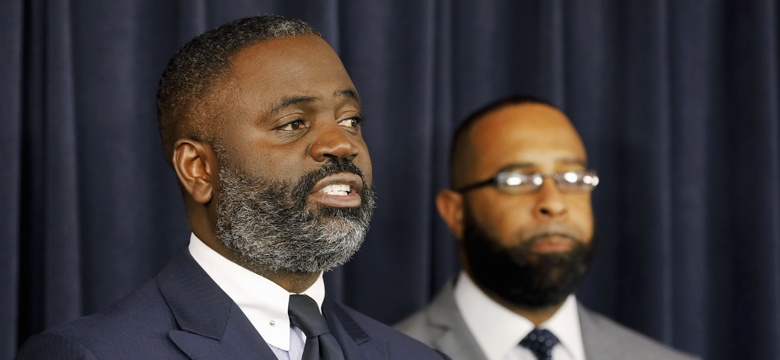 Firstly, I would like to acknowledge Mrs. Renee Ming JP, MP, Chair of the Immigration Board, and Mr. Mikkel Harris, Principal Compliance Officer from the Department of Immigration and thank them both for their participation here this afternoon. We are here today to remind the public of the complaints process for reporting Bermuda Immigration Law infractions.
I am cognizant of the sensitivity surrounding reporting individuals who are breaking immigration laws. Many may be uncomfortable with the reporting process or unsure of what the reporting process is. I wish to assure the public that the process is designed to allow individuals to convey their concerns while having the option of maintaining their anonymity.
The five ways to report an immigration complaint are as follows:
By making an anonymous phone call to the Department of Immigration Tip Line at 296-5202
Accessing the Department of Immigration Investigation Request Portal at https://www.doiapps.gov.bm/immigrationtips/.
Sending an email outlining details of the breach to Immigrationcomplaints@gov.bm; 
Visiting the Department of Immigration to speak in person with a Compliance Inspector; or
Sending a letter addressed to the Department of Immigration, First Floor Government Administration Building, 30 Parliament Street, Hamilton Bermuda outlining in detail the breach;
Please note  the Department of Immigration also receives complaints from internal Government Departments and the Bermuda Police Service. 
Once received, Immigration complaints are reviewed and processed as follows:
Complaints are reviewed to ensure there is sufficient information to proceed. 
If sufficient information is provided, a case is created in the Compliance Investigation Manager system and later assigned to a Senior Immigration Inspector for investigation. 
Once an investigation is complete, it is forwarded to the Principal Compliance Officer for review, followed by a final review conducted by the Compliance Manager. 
Special circumstances often require that a complaint be forwarded to the Minister for a final decision.
In the event of a fine, the review process is escalated to the Chief Immigration Officer who has the authority under Section 71 of BIPA 1956 to levy the requisite penalty.
Some of the complaints frequently received are:
Employers and/or employees who are suspected of being in breach of the Work Permit Policy
Employers and/or employees suspected of operating beyond the scope of their approved work permit category
Individuals who remain in Bermuda past the date permitted
Any other matters where it is believed that someone has breached any of the provisions of the Bermuda Immigration and Protection Act 1956 or its related policies and procedures
Immigration complaint investigations take between two and three months to conclude. In 2017 there were 150 complaints, and in 2018 there have been 115 complaints to date.
The Department relies 100% on information provided from the public to enable them to investigate potential breaches. With this in mind, every effort has been made to make this process as convenient, and unobtrusive as possible.
Again, I recognize the social ignominy which may follow reporting persons or companies, but cannot stress the need for the public's involvement in this process. I ask all of Bermuda, if you see an individual or company in violation of an Immigration Law, I implore you to report it. As stated in the throne speech, this Government is committed to the people of Bermuda and is actively making the necessary amendments to Immigration Law and policy so that all Bermudians can enjoy a better and fairer Bermuda.
Thank you