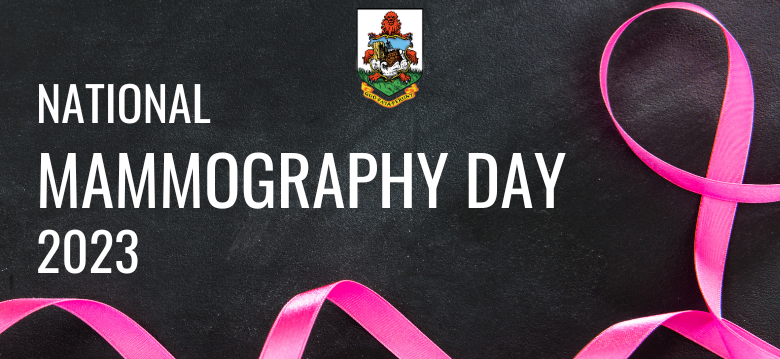 Breast Cancer Awareness Month is observed every October to raise awareness about breast cancer, promote early detection, and support research for a cure. National Mammography Day, which falls on the third Friday of October, is essential to this awareness campaign.
The Minister of Health, the Hon. Kim Wilson, JP, MP, shares the following message about the significance of mammography.
Breast cancer ranks as the second leading cause of cancer-related deaths among women globally. In Bermuda, it is the most frequently diagnosed cancer among women.
National Mammography Day is here to gently remind all the wonderful women out there to consider scheduling or having their mammograms done. These screenings are incredibly important for spotting any signs of breast cancer in its earliest, most manageable stages. When breast cancer is detected early, the survival rates are higher. Treatment options are less aggressive and more effective, leading to better outcomes.
Many of us are touched by the impact of breast cancer, either knowing someone who has battled it or, sadly, having lost a loved one to this disease. Statistics show that one in eight women will face a breast cancer diagnosis during their lifetime, which means it could be our family members, friends, or colleagues. To support those we care about, it's crucial that we promote self-care among women. Regular screenings and access to quality medical care play a fundamental role in enhancing the prospects and outcomes for breast cancer patients.
Digital Mammography is the best method for detecting most breast cancers long before physical symptoms can be seen or felt. Women and men should be proactive with their breast health. Discuss your risk factors and screening recommendations with your healthcare providers to determine the best screening schedule for your situation. Regular mammograms are a cornerstone of breast cancer prevention and early detection efforts.
Think of mammograms as your trusty allies in the battle against breast cancer – they can truly make a world of difference in your treatment and recovery. Today is all about spreading love and encouragement to prioritize your breast health and take those important steps towards early detection.