Wednesday, August 29th, 2018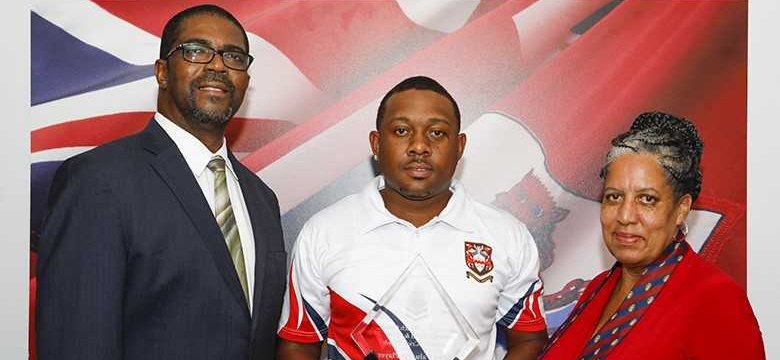 Please find the attached photo taken today at the award presentation for the Most Valuable Player (MVP) of Cup Match 2018.
The award was presented to Somerset player Dion Stovell by the Minister of Social Development and Sports the Hon. Michael Weeks JP MP (both pictured) in the boardroom of the Department of Youth, Sport and Recreation.
Minister Weeks said at the presentation, "I take great honor in presenting this award to Mr. Stovell today.  He has always made Cup Match exciting to watch and I am definitely one of his fans, especially being a Somerset supporter myself. Hats off to Mr. Stovell."
The Minister presented Mr. Stovell with a plaque and gift voucher.
"This is something I will cherish for the rest of my life," Mr. Stovell said of the award which was sponsored by the Department of Youth, Sport and Recreation.
Secretary of the Somerset Cricket Club Dawn Simmons (also pictured) said, "As the champions of Cup Match this year we are very excited that one of our players was chosen as the Most Valuable Player."