Tuesday, January 11th, 2022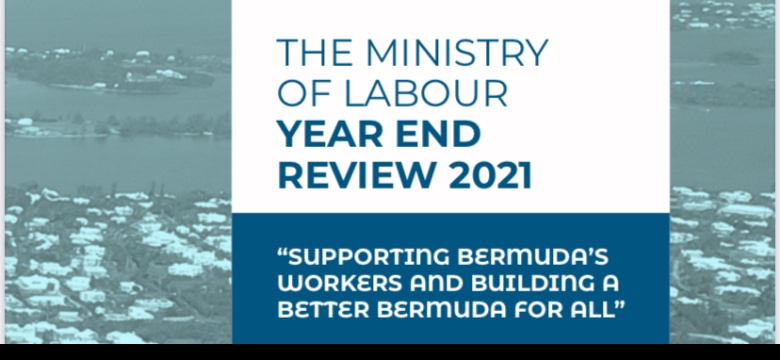 The Minister of Labour, the Hon. Jason Hayward, JP, MP, is pleased to share with the people of Bermuda the attached document entitled, "The Ministry of Labour Year End Review 2021". 
Minister Hayward explained, "As the health crisis has significantly impacted Bermuda, I would like to take this opportunity to highlight some of our major wins throughout these challenging times. It has been our mission to ensure that we work strategically and mindfully to address the needs of Bermuda. As the Minister of Labour, I am proud of our advances thus far, and I remain inspired for what is to come. This past year has been tumultuous and unpredictable for many, although we have remained resilient as a country. Each of us has a role to play in restoring our community, and this Government is committed to improving and protecting our island home."
"I would like to thank all of the staff across the Department of Workforce Development, The Department of Financial Assistance, and the Department of Immigration for their hard work and commitment to executing the initiatives prioritized this past year. Collectively, we look forward to building on these successes in 2022 and beyond through the implementation of Bermuda's Economic Recovery Plan."
The document is also available for download at gov.bm /ministry/labour.