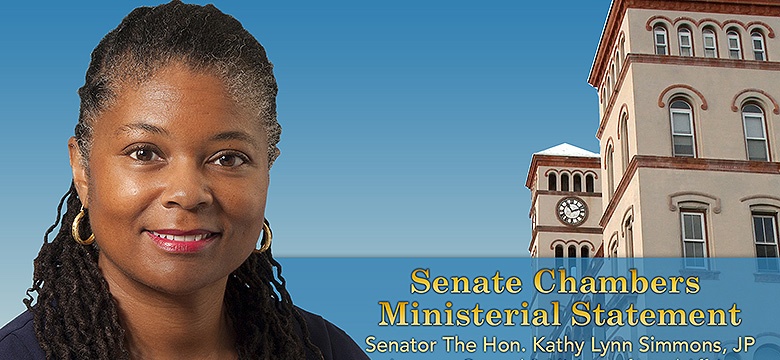 Madame President, Senators will recall the recent passage of the Liquor Licence Amendment Act 2019, which became operative on May 13th, 2019. The Act ushered in the most comprehensive reform of Bermuda's liquor licensing regime which was established approximately 45 years ago.
Among the many changes, was the reconstitution of the Liquor Licensing Authority to create a more streamlined, efficient body. Members will also recall that there were two new licences and one new permit added to the Act, namely an itinerant restaurant licence, a special event licence and a catering permit.
Madame President, the work to enhance the services and efficiency of the Authority is well underway and I am pleased to report that there has been a relatively seamless administrative transition. Cumulatively, authority members have dedicated over 50 hours under the new regime. In particular, on May16th, 2019, the new Chairman, attorney Marc Daniels, met with administrative and other personnel, to discuss the initial logistics of the Authority. A key topic was an upcoming objection hearing filed under the former regime.
Madame President, other matters addressed included outstanding occasional liquor licences needing to be signed in advance of the Bermuda Day holiday, scheduling and general administration of the new Authority, together with the upcoming schedule of objection hearings and required site visits. A total of nine applications and objections were dispensed with over the first two weeks of the Authority being in operation, spanning May 21st to June 12th, inclusive. During the same period, there were three on-site visits with another to be conducted on a date to be determined.
Madame President, I can report that since the new Authority came into operation it has received no less than 66 applications from members of the public, businesses and charities for occasional liquor licences only. All of these applications pertain to events that are scheduled between May and August. Seventeen of those applications were submitted for events that were scheduled to be held in May. I am pleased to report Madam President, that all of those applications were processed and approved in a timely manner. In fact, approval was granted well in advance of each event, with the exception of one application that was withdrawn by the applicant. Thirty-two of the 66 applications were submitted to the Authority for activities to be held during the month of June. Of those applications, 29 were approved and 3 remain pending as at the date of reporting. Ten applications were submitted for the month of July, all of which remain pending. Seven applications submitted for events in August, also remain pending.
 Madam President, the Authority Members are reviewing further applications for various classes of licence, including the occasional liquor licence, the new special event licence and the tourism event licence. To date there have been a total of 5 applications for the new special event licence. Of these, one has been issued with the remaining 4 pending. Further, no applications have been received at this stage for the new catering permit, or the new itinerant restaurant licence. It is estimated that the low application numbers for these new licences is due to their novelty. Accordingly, demand for them is anticipated to increase as the public becomes more aware of their availability.
Madam President, Authority members have already started to contemplate further recommendations to amend the Act to assist licence holders. Accordingly, the Authority wishes to host meetings to obtain further feedback from various industry stakeholders. It also intends to discuss the current scope of the 2019 amendments and hopes to host the meetings over the next few monthsIt is also intended to have meetings with the holders of specific licences, promoters and special event coordinators to discuss the new amendments. These meetings will also provide an opportunity for the Authority to obtain feedback and recommendations with respect to making further improvements to the Act. Efforts are also underway to work with a Government project management officer and a team of developers, to digitize all liquor licensing processes. Modernization will not only make it easier to apply for licensing, but also to collect and collate data to improve efficiency. Enhanced information management will inherently assist with sound policy formulation.
Madame President, the transitional phase of any endeavor is always challenging. In this instance, this phase also coincides with the onset of the summer tourist season when the work of the Authority is most demanding. However, it is clear that reform measures are proving effective and that the new licensing Authority has successfully risen to the challenge. It is anticipated that this trend will continue and that our new licensing regime will go from strength to strength.
With that I conclude and thank you, Madame President.