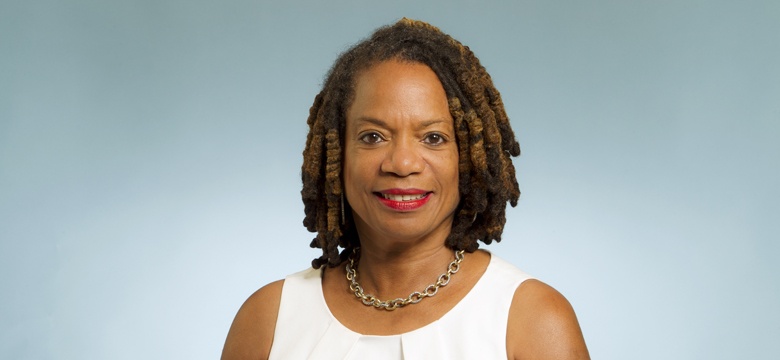 Good Afternoon,
Between Sunday and today there were 528 test results received by the Ministry of Health; and none were positive for COVID-19.
Bermuda continues to have 144 total confirmed positive cases. Their status is as follows:
there are 7 active cases, of which
all are under active public health monitoring, and
none are hospitalized or in critical care.
A total of 128 have now recovered, and
the total deceased remains 9.
The average age of all of our confirmed positive cases is 61 and the age range of all of our positive cases is from 18 to 101 years.
Overall, 56% of all cases are Black, 41% are white and 3% are other or unknown.
The source of all local cases is as follows:
41 are Imported
85 are Local transmission, with known contact
12 are Local transmission with an unknown contact, and
6 are under investigation
I can also provide a brief line of update regarding the COVID-19 "saliva tests": These have now been shipped and should be on-island shortly.
At Thursday's press conference, I announced that the Ministry of Health has rolled out a pop-up testing programme to make testing more accessible to the public, through pop-up testing sites at various MarketPlace and City Centre locations; with more to be announced over the coming weeks.
We understand the value of taking services to the people, as we have used this approach very successfully with our annual Flu Express and Taking it to the Streets initiatives, which get public health to where the people are.
I can tell you that since launching the pop-up testing, over 500 people have taken advantage of the initiative. I am extremely impressed by the public's interest in getting tested and hope that enthusiasm continues. Remember – the more we test, the better we will contain and control COVID-19.
In order to ensure that wait times at pop-up testing venues are as minimal as possible, I would encourage residents wishing to get tested, to please book an appointment. It can literally take five minutes for two people to get tested if you pre-book.
You can book online via the government website coronavirus.gov.bm or call the COVID-19 hotline 444-2498 between 9am and 9pm and one of our helpful telephone operators will be happy to make a reservation for you. A full schedule of testing days and times has been posted to the Government website. 
Other convenient pop-up locations around the island  this week are:
Wednesday- Anglican Cathedral - 10am to 2 pm
Thursday - Anglican Cathedral - 10am to 2 pm & Heron Bay MarketPlace 2pm - 7pm
Friday - Anglican Cathedral - 9am to 1pm , 3pm - 7pm & Shelly Bay MarketPlace 3pm - 7pm
Saturday- Somerset MarketPlace 3pm to 7pm
Sunday - Shelly Bay MarketPlace- 12pm - 5pm
For more information about pop-up testing, you can call 444-2498.
Also, if you are a large company with over 30 employees, the Ministry of Health can arrange for pop-up testing to come to your workplace. For more information on this call 444-2498.
As we move through Phase 3, I feel I must remind people that this is not the green light to abandon those habits which have stood us in such good stead in the fight against COVID-19 so far – namely, mask-wearing and physical distancing. Over the past few days we have noticed a slip in those good behaviours. This is irresponsible, dangerous and could have the potential to set us back we move towards the safe reopening of Bermuda. We all want to get to Phase 4… and beyond. But this will NOT happen if we see a rise in cases of COVID-19… something which WILL happen if we do not wear our masks and practice physical distancing.
Also, we are encouraging people to log onto HealthIQ.bm to tell us how you're feeling and what you're seeing in the community in terms of protective measures being taken. Your information is confidential and will help us greatly as we transition through the phases. Over 7,000 people have registered so far. We need 10,000 to get this reopening indicator to a 'green light' on the scoreboard.
Finally, today I want to draw your attention to some of our Phase 3 Guidance which has been recently created and posted to the Government website: coronavirus.gov.bm.
In particular, I want to go over some of the points from the Re-Opening Directions for Movie Theatres, Theatres, Museums, Libraries and Similar Places of Public Entertainment.
These types of establishments should rigorously follow the practices specified in those protocols which include:
Utilizing remote ticketing options;
Adjusting screening times/opening hours to allow time for enhanced cleaning and disinfection;
Warning clients upon booking not to come to the facility if they have any COVID-19 symptoms;
Ensuring proper physical distancing to allow 6 feet between patrons in the venue;
Ensuring that all employees and customers wear cloth face coverings (exceptions for children under 2);
Regularly and frequently cleaning and disinfecting any regularly touched surfaces. This includes disinfecting seats and frequently touched areas and surfaces between screenings, events or groups;
Making hand sanitizer, disinfecting wipes, soap and water, or similar disinfectant readily available to employees and customers upon entry and at suitable locations;
Placing readily visible signs at the venue to remind everyone of best hygiene practices;
Restricting access to restrooms to allow appropriate physical distancing;
Keeping at least two empty seats (or six feet separation) between parties in any row. Additionally, there should be alternate rows between customers, so that every other row is left empty. However, two or more members of the same household can sit next to one another, with two seats empty (or six feet separation) on either side. Also, two individuals who are not members of the same household but who are attending together can sit next to one another, with two seats (or six feet separation) empty on either side.
There are also various rules for these types of venues who also provide food service for patrons. These can be also found within this guidance; as can the specific health protocols which should be taken by employees of these establishments.
Lastly, I would like to remind the public that tomorrow, Wednesday 17th June there will be a Facebook Live session with our Chief Medical Officer, Dr Cheryl Peek-Ball, and BHB's Chief of Medicine, Dr Michael Ashton at 2pm. I invite and encourage everyone to log on to learn more and submit any questions you may have in advance or during the live broadcast via the Government facebook page.
Thank You, Bermuda, and, please, wear your mask and keep six feet apart if you are not wearing one.