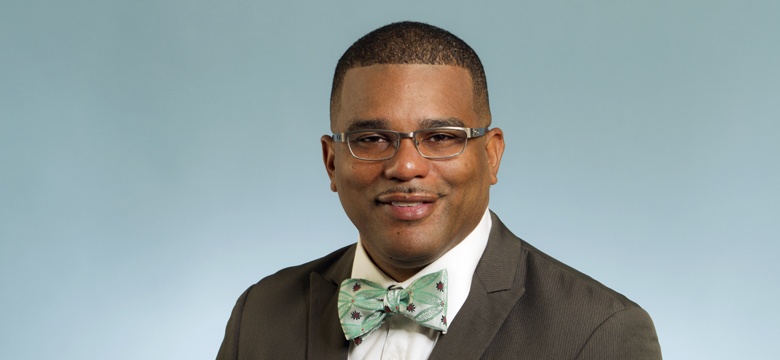 Good Morning:
I am pleased today to provide an update on the compulsory National Certification Scheme for 'designated occupations' in Bermuda.
In June 2016, Parliament was advised that the National Certification Program had been dormant for far too long and its future success is a critical component of the sustainability of the workforce.  Let me share this morning that this current Government has already commenced efforts to change the dormancy of the National Certification Program and endeavours to implement the necessary training and development programs to support the potential growth of Bermudians. We are committed to 'leveling the playing field' in relation to employment opportunities for those Bermudians who work in the Trades.
Today, all persons working in the designated occupations of Welder, Automotive Service Technician, Electrician and Landscape Gardener must register with the Department of Workforce Development (DWD) and pay the required $265 fee to begin the process for National Certification by 3rd November 2017. Details of the process can be found on the Department's website www.dwd.bm.
Persons operating in any of these occupations should be aware that the National Certification Act 2007, stipulates that every person operating in one of these 'designated' occupations are required to be Nationally Certified. This applies to both Bermudians and non-Bermudians.
As previously mentioned, all persons working in these designated occupations must register with the Department of Workforce Development by the November 3rd, 2017 deadline. Following the registration period, the National Certification program will begin in earnest on December 4th, 2017.  This means all registered individuals will be expected to complete the requirements to achieve National Certification.  Individuals should expect to participate in some form of training and/or assessment process that will allow evaluators to determine ones level of competency and skill. All persons who have an expired certification must ensure that they register to re-certify. National Certification credentials are valid for 5 years. 
Local tradesman not having any formal training or documentation of courses taken, will be assessed by a panel made up of local industry professionals known as the Industry Assessment Panel.  Any local tradesmen in need of skillset upgrades to achieve certification will be given access to training opportunities via the Department of Workforce Development.  Anyone identified as needing additional training to achieve Certification will be given up to 1 year to satisfy the Certification requirements.  Staff at the Department of Workforce Development are ready to sit with and assist anyone needing to register for certification.  Financial needs for certification will also be assessed to assist locals on an individual basis.
Those workers in these designated occupations currently holding   work permit will be provided a period of three months from December 4th, 2017 to complete the certification process. Failure to register or complete the certification process by the stated deadlines can result in the cancellation of the work permit. In addition, as prescribed by legislation work permit holders could also incur a monetary penalty set out by the Courts. Certification is an individual credential not held by any company therefore penalties for non-compliance will be placed on individual workers not the company or their Employer.
Employers expecting to recruit from overseas should note that applicants must already possess an accredited or internationally recognized qualification or certification before a work permit will  be issued.  There will be no more opportunities for guest workers to 'learn on the job' – this is an opportunity that must be and will be reserved for Bermudians only. Only current work-permit holders will be allowed to up to 3months to qualify for National Certification.  Businesses should be considering how to develop our local talent using internship, apprenticeship or trainee programs. We must invest in our people in order to sustain economic continuance and promote growth.
This Ministry of Education and Workforce Development is constantly working cross-Ministry to ensure that goals and objectives are achieved.  As we examined the details of the certification program it was alarming to note that some business owners have not yet registered with DWD. Overtime, this practice must also stop.  In order to close this gap discussions are being held with the Ministry of Transport and Regulatory Affairs to ensure that business vehicles are not licensed without proof of certification. 
It is important to understand that the National Certification process is not meant to disenfranchise businesses or individuals. This process will enhance the quality of workmanship in Bermuda and produce greater opportunities for Bermudians overtime provided they are willing to participate in the training that aligns with the Certification. We trust that the people of this country appreciate that sacrifices must be made by individuals and businesses in order to achieve the desired goal of not just getting everyone 'back to work', but to improve the quality of professional talent and workmanship that will be sought after both locally and internationally. The consumer is entitled to the benefit of receiving a good product or service.
Let me close in saying that the Department of Workforce Development will be implementing a public awareness campaign regarding the Certification process in order to ensure all individuals affected have a clear understanding. Staff in the Department are will be available to assist so that this process is
Members of the Department of Workforce Development will provide further information about the process on Ocean 89 and Power 95 on Friday, October 27th at 7:30am and 8:15am. Other ways to gain information is by calling 292 3700 or visiting the Department website www.dwd.bm
Thank You.