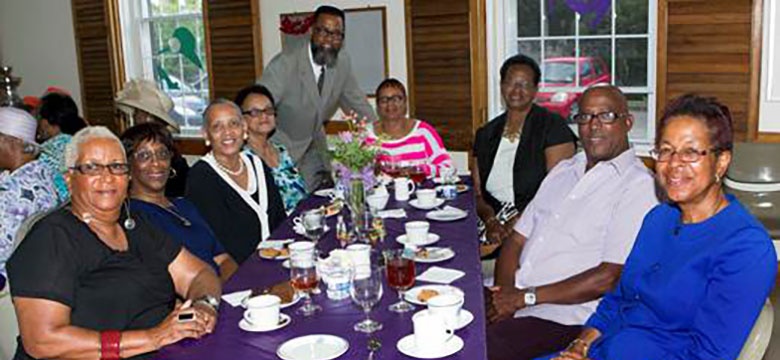 Minister of Health, Seniors and Environment Jeanne Atherden attended the Senior's Tea yesterday hosted by the Department of Corrections at St. Paul's Anglican Church, Paget as part of Corrections Week 2016.
During her remarks the Minister said, "This week will highlight the good work being done by corrections officers and staff in the island's prison facilities, as well as the various community service and outreach programmes undertaken by the department."
"All of the Corrections staff deserves to be recognized for the important role they play in keeping Bermuda safe. They take pride in this role, they are dedicated and they work very hard. Their jobs are tremendously difficult, full of challenges and it carries with it a significant responsibility."
"Today is another wonderful occasion to salute you and to let you know that you are appreciated by the Government and people of Bermuda.
The Corrections Week Tea for Seniors is always a good event. It is great to spend time with all of you and it is good to see some of the seniors that I have gotten to know from other similar events. Thank you to everyone at the Department of Corrections; keep up the good work."