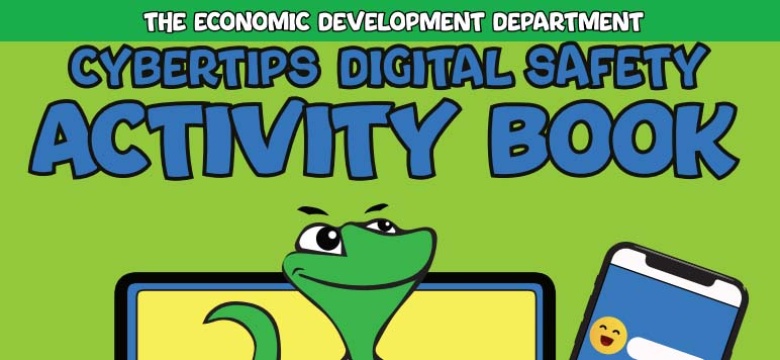 The Economic Development Department (EDD) is today launching the highly-anticipated and updated Cybertips Activity Book.
Says Ray Jones, Director of the EDD: "As education curricula are now delivered using a blended learning approach that heavily relies on the Internet, the Activity Book is now more relevant than it ever was. Each page is designed to be its own fun and self-paced lesson focusing on specific topics relevant to safely using the Internet as a valuable tool." 
The activity book is geared towards elementary school students and aims to remind them of the many ways to stay safe while studying, researching, and even playing online. The book contains various activities starring Cyber Cyd, the Cybertips mascot. Using examples of real-life situations, it emphasises how to make good choices when using the Internet.
The Cybertips Activity Book can be found online on the Government portal at ww.gov.bm.
To pick up a copy of the Cybertips Activity Book, to have it emailed to you, or to learn more about the Cybertips programme, members of the public are encouraged to contact the EDD's Mrs. Johnson at srjohnson@gov.bm.