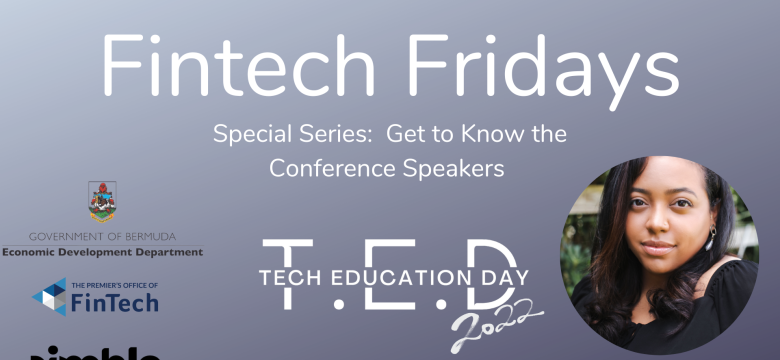 The Economic Development Department (EDD) is today pleased to announce the launch of a special Tech Education Day Series for its Fintech Fridays podcast. 
Fintech Fridays, a product of the EDD's Office of Fintech, aims to demystify Fintech, its core concepts, and its importance for Bermuda and the Special Series will continue to demystify these concepts.
As the tech and Fintech industries continue to blossom in Bermuda and internationally, it has become increasingly important to educate the Island's workforce on everything both sectors can offer them. That is the aim of the annual Tech Education Day.
As the EDD gears up for this year's event, which will be held in person on October 31st at the Hamilton Princess Resort and Beach Club, every week, the Fintech Fridays podcast will feature one of the presenters from this in-person event.
The Fintech Fridays special series allows one Tech Education Day speaker to introduce themselves and share how they got their start in the field as a young Bermudian professional. The speakers then go on to discuss the importance of educating students about cryptocurrency, NFTs, the Metaverse, drones, robotics, hovercrafts, how tech can empower creators, and what CubeSats can tell us about our environment.
The Minister of Economy and Labour, the Hon. Jason Hayward explained, "This FinTech Fridays Special Series aims to prepare the audience for the exciting schedule planned for this year's Tech Education Day. I encourage everyone to tune in, engage with the content, and share their thoughts."
Audiences of all ages are encouraged to tune in to Episodes of Fintech Fridays, airing weekly on various platforms, including Spotify, Anchor, and YouTube.