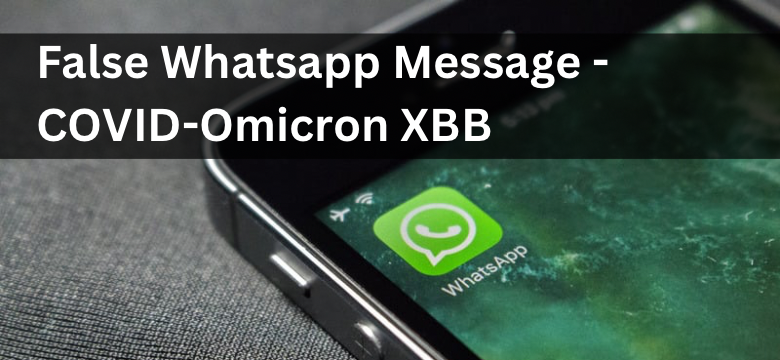 The Ministry of Health is aware of a false Whatsapp message claiming that the COVID-Omicron XBB coronavirus is different, deadly and not easy to detect correctly. And that the COVID-Omicron XBB is 5 times more virulent than the Delta variant and has a higher mortality rate than it.
This message did not come from the Ministry of Health, and the World Health Organisation (WHO) advises that current data does not suggest XBB is more deadly than Omicron, which itself is less lethal than Delta. 
Please do not forward this message and only rely on official health and Covid-19 related information from the Government of Bermuda's official communications section, the Department of Communication. Again, this message is false, and the Government encourages residents to visit www.gov.bm for the latest health information.