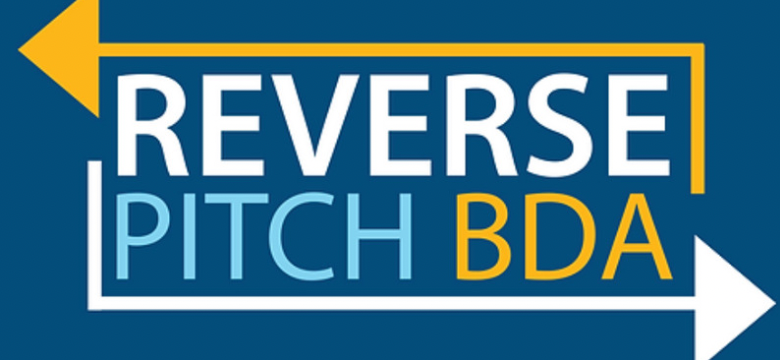 The Economic Development Department is today announcing the launch of its annual Reverse Pitch Competition. Unlike a regular pitch competition, which involves participants presenting their business idea to potential investors, Reverse Pitch participants engage in problem-solving regarding a pain-point, or a challenge, using technology and present their solution, or pitch, to a panel of industry judges.
The Reverse Pitch Competition is open to Bermuda's students. Interested students are to form a team and register through their schools. Instructions to do so can be found on the Reverse Pitch website. Teams are to be led by an adult supervisor assigned by their school who will work with them on this project and guide them along the way.
Alongside the school-designated supervisor, an industry expert will be assigned to each team as its mentor to assist with industry knowledge, problem-solving methodologies, and project-management skills to help develop the team's solution.
This year's challenges, as is usually the case, are technical pain-points that are confronted on a day-to-day basis:
How can we make it easier for the everyday traveller on Bermuda's roads to know which bus route to take and at what time;
How can we implement a system that will allow fans to turn on and off depending on a room's temperature to make sure that the indoor space stays cool; and
How can the everyday person mine cryptocurrencies without an expensive and energy-inefficient setup?
The deadline to submit a team application is September 19th. Once a team has submitted its application online and selected its challenge, it will have until October 17th to submit their solution.
School teams will then pitch their solution to a panel of industry experts in a preliminary round on October 20th. The top teams will be present their solution during the Tech Education Day event on the 31st of October at which point the top three winners will be announced. The winning teams will receive, among others, prizes and bragging rights.
Ray Jones, Director of the Economic Development Department, said: "I am looking forward to hearing the innovative solutions that this year's participants will pitch. It is important for students to not only learn about technology but for them to also be given the opportunity and guidance to apply this knowledge in the real world. The Reverse Pitch Competition will allow them to develop both their technical and soft skills which will benefit them in their future careers – whether in the tech industry or otherwise."
If you are interested in participating in, supporting, or learning more about the Reverse Pitch Competition, visit the Reverse Pitch website atwww.reversepitchbda.com.