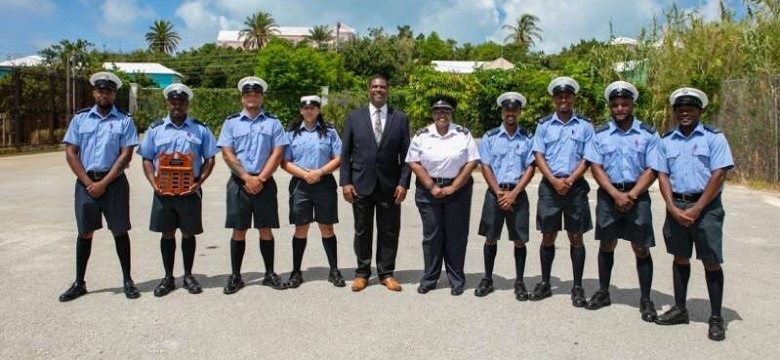 "If you desire a challenging but rewarding career that can lead to professional development and community appreciation, then I encourage you to apply to become a Corrections Officer," said Minister of National Security Michael Weeks, JP, MP.
Minister Weeks' remarks come as the Department of Corrections (DOC) launches its latest recruitment campaign for Corrections Officers. Applicants should apply via the Government Careers website by 17 May 2023.
The DOC is looking for 25 suitably qualified men and women to join its ranks. Successful applicants will be required to undergo a 12-week introductory training course that encompasses several subjects, including the management of inmates, department policies and procedures and legislation.
Minister Weeks added: "Corrections officers are responsible for ensuring the public's safety by supervising and monitoring inmates, enforcing rules and empowering inmates to become responsible and positive citizens upon their re-entry to society.
"Corrections officers have the opportunity to work in various settings and gain valuable experience in the criminal justice system. The job also provides a chance to serve the community at a higher level."
For more information, E-mail: doc@gov.bm.