Thursday, November 25th, 2021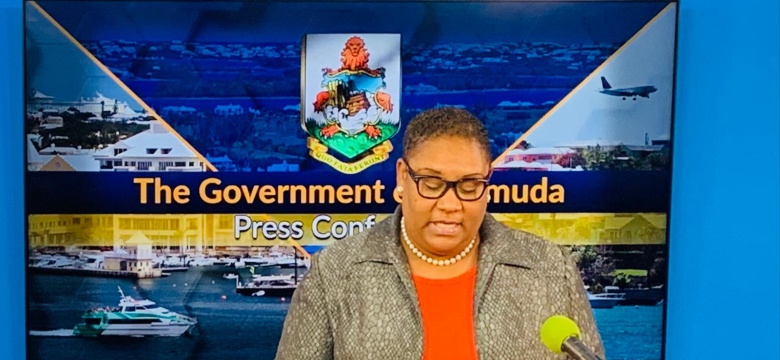 Good morning Bermuda,
With the Christmas Holidays fast approaching, I am joined this morning by Assistant Collector of Customs, Mr.Richard Amos, to highlight some of the processes and regulations for importing goods into Bermuda. These reminders will assist the public in ensuring that they receive their packages with minimal delays.
A high volume of items will be imported into Bermuda overthe next few weeks leading up to Christmas. The Customs Department would like customers to exercise patience as their items are processed.
Please ensure that all correct documentation is ready for inspection. The Customs Department stresses that it must adhere to appropriate protocols by following all duty and clearance guidelines and reminds customers to check ahead of time that they have all required forms filled out.
The Department would also like to remind commercial importers and persons claiming duty relief to still apply for, and use, a Customs Automated Processing System Identification or CAPS ID number when declaring goods to Customs. Any courier declaration without a valid CAPS ID number will be subject to processing delays.
The online application process for a CAPS ID is free. A valid form of government issued identification and other documents may be required. Please note, the approval process takes typically 48 hours. Information on theCAPS ID can be found on the Government website https://www.gov.bm/online-services/apply-caps-id-number.
The Customs Department also notes that recently there has been an increase in the number of undeclared items such  as unapproved COVID test kits, negotiable instruments and unauthorized motorcycle upgrade kits.
For a list of the approved COVID 19 Antigen test kits, please visit the Bermuda Health Council's website. If you have any questions regarding these kits you can email healthcouncil@bhec.bm
By law, currency and negotiable instruments exceeding $10,000 must be declared per section 4 of the Bermuda Customs Declaration Notice 2015.
Motorcycle upgrade kits require an import licence from theTransport Control Department. A copy of all importpermits, approvals and licenses should be submitted toCustoms at the declaration of the relevant goods.
All properly declared goods are automatically released by CAPS at the end of eight (8) hours unless givenearly release or queried by a reviewing officer.
Importers who may be experiencing an apparent undue delay in the release of a shipment are encouraged to send an email enquiry to customs@gov.bm, including the relevant tracking information and Bermuda Customs Declaration  (BCD) number.
General enquiries may be sent to the same email address and a response should be received by no later than the end of the next business day.
Lastly, I would like to reinforce the reality of the ongoing Pandemic and the effect that it has had and continues tohave on shipping and delivery to the island. While we areall understandably dealing with elevated levels of stress, Iwould encourage the public to share the joy of the Christmas season and to avoid taking out their frustrations on  our hardworking Customs Officers who are working tirelessly  to deliver a high level of service to the public.
Thank you.