Monday, November 15th, 2021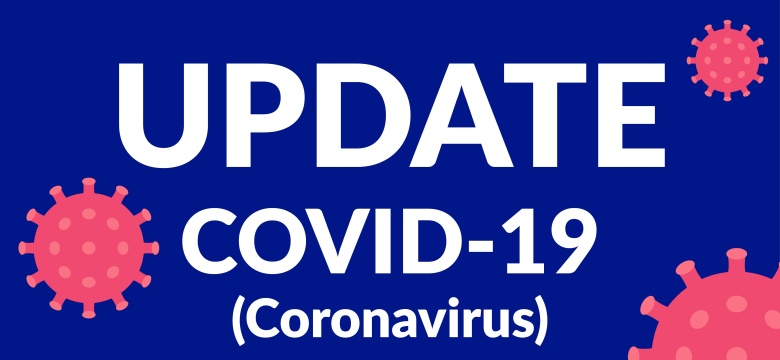 Since the last update, the Ministry of Health received 4592 test results, and 5 were positive for the coronavirus, giving a test positivity rate of 0.1%.
These results are from testing done on:
•        Thursday: 0 positive out of 1516 results (0.0% positivity)
•        Friday: 4 positive out of 1711 results (0.2% positivity)
•        Saturday: 1 positive out of 1365 results (0.1% positivity)
3 of the new cases are classified as imported with history of travel in the previous 14 days.
The additional 2 new cases are classified as either local transmission (1) or under investigation (1). 
Additionally, since the last update, there have been 14 recoveries and 0 deaths.
There are 49 active cases, of which:
·         47 are under public health monitoring and
·         2 are in hospital, with 1 in intensive care
Since March 2020, Bermuda has recorded 5713 confirmed coronavirus cases, out of which 5558 have recovered, and sadly 106 COVID related deaths.
The source of all active cases is as follows:
·         11 are Imported
·         30 are classified as local transmission
·         8 are Under Investigation
Active cases by vaccination status, transmission, and type:
·         Imported cases: 91% are fully vaccinated, and 9% are not vaccinated
·         Local/Under Investigation cases: 24% are fully vaccinated, and 76% are not vaccinated
·         Of the active cases where typing is available, 100% are Delta.
The source of all confirmed cases is as follows:
·         682 are Imported
·         5018 are classified as local transmission of which:
o   3073 are Local transmission with known contact/source and
o   1945 are Local transmission with an unknown contact/source
·         13 are Under Investigation
As investigations proceed, transmission categories may change. For information regarding age distributions and overall transmission categories, please refer to https://www.gov.bm/coronavirus-covid19-update.
The seven-day average of our real-time reproduction number is 0.72. Bermuda's current country status is Community Transmission. Community transmission is characterised by an increased incidence of locally acquired, widely dispersed cases, with many cases not linked to specific clusters.
"Parents and guardians should be aware that if we continue to have a reduction in COVID-19 cases, indoor camps, with masks and physical distancing, will be allowed during the Christmas school break," said the Minister of Health, Kim Wilson, JP, MP. "However, indoor camps will not be permitted if there is another spike in cases. Additionally, if there is a significant surge in COVID-19 cases, no camps will be allowed depending on the country status and transmission risk level we are in at the time.
"Camp operators should plan accordingly and have cancellation policies, contingency plans, and this should be communicated clearly to parents that if cases arise, and there are increased restrictions."
For those eligible for the booster vaccine, please book an appointment on gov.bm and select "Book a Booster Vaccine Appointment. Call the Vaccination Hotline at 444 2498 (option #2) or email vaccine@gov.bm. Those persons 65 and older can walk into Pier 6 for a booster. If you are not eligible, do not book an appointment as you run the risk of being turned away at the vaccination location.
Everyone must do their part to help stop the spread of the coronavirus. Avoid the three "Cs": closed spaces, crowded places, and close contact settings to decrease the odds of getting the coronavirus. Follow Public Health guidelines, wear a mask, practice good hand hygiene, maintain physical distance and download the WeHealth Bermuda app.