Tuesday, October 13th, 2020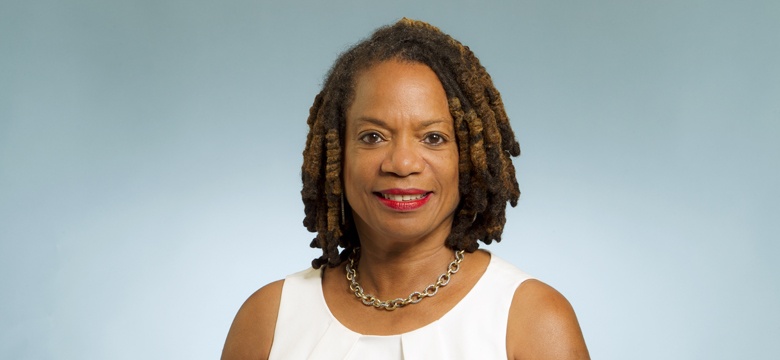 Good Afternoon,
Today there were 551 test results received by the Ministry of Health, and one was positive for COVID-19. This most recent case is classified as imported having arrived on British Airways flight 2233 on 4 October 2020. Case isolation and contact tracing has begun.
Bermuda now has 185 total confirmed positive cases. Their status is as follows:
172 have recovered, and
there are 4 active cases, who are
all under public health monitoring;
none are hospitalized or in critical care, and
the total deceased remains at 9.
The average age of all of our confirmed positive cases is 56 and the age range of all of our positive cases is from 9 to 101 years.
 Overall, 50% of cases were Black, 42% White and 8% other/unknown.
 The source of all local cases is as follows:
74 are Imported
90 are Local transmission, with known contact
21 are Local transmission with an unknown contact, and
none are under investigation
Bermuda's country status remains "Sporadic Cases". The seven-day average of our real time reproduction number is less than 1.
Following a press release issued by the Ministry of Health last week, I would like to remind the public that, commencing tomorrow, the seasonal influenza (flu) vaccine will be available for priority groups through their doctor or the Flu Express at a cost of $15.00 per shot (for both adults and children). Persons over the age of 65 years will receive the seasonal flu vaccine free-of-charge.
The flu vaccine is a safe and highly effective method of preventing most cases of flu. Side effects are rare and usually mild.
The Department of Health's "Flu Express" will allow people to drive to a designated site and receive the flu vaccine while waiting in their car, without having to get out.   This will make it easier for some people to access the vaccine, reduce crowds and maintain physical distancing. 
The October Flu Express days and locations are as follows:
Under the Rubber Tree on Middle Road, Warwick on Wednesday 14th October from 10am until 2pm.
In the Hamilton Health Centre's car park at 67 Victoria Street on Saturday 17th October from 10am until 2pm.
At Pennos Wharf, St. George's on Wednesday 21st October from 10am until 2pm.
And at Somerset Cricket Club Field on Wednesday 28th October from 10am until 2pm.
Priority persons who should attend the "Flu Express" are:
Healthcare workers, caregivers and essential service workers;
Persons aged 65 years and older;
Any person with chronic medical conditions who is at risk of complications from the flu, e.g. diabetics, asthmatics and those with heart disease;
And children.
Flu injections will only be offered at the "Flu Express" on the specified dates to individuals in good health without active infections.
You will not be given the shot if:
You have allergies to eggs, chicken products, or any component of the vaccine;
You have had a reaction to the flu shot before;
You have a fever or are unwell;
You have had a seizure within the year;
Or if you currently have COVID-19 or are being quarantined due to COVID-19.
Please dress comfortably to allow the nurse easy access to the injection site in the upper arm. 
During the month of November the flu vaccine will be available at the Hamilton Health Centre in an outdoor setting using a pop up tent from 2pm until 4pm on Tuesdays, Wednesdays and Thursdays.
The general benefits of flu vaccination are:
Decreased chance of contracting influenza;
Decreased chance of contracting influenza in pregnancy and increased protection for newborn infants;
Increased protection against influenza during travel abroad;
Increased quality of life for our community, especially the seniors, infants and children and persons at risk of complications from the flu;
And decreased absenteeism from work or school due to influenza.
In protecting yourself against influenza, you are also protecting your family, your household, your workplace and ultimately your community.  
Having an annual flu injection provides a high level of immunity to the anticipated circulating strains of flu virus. Individuals who have had flu before or been immunized previously may only have partial immunity to this season's flu. 
The currently available flu vaccine has been designed to provide protection against the most likely circulating strains of influenza virus for the 2020/21 flu season. This vaccine contains four strains. It is an 'inactivated' vaccine.  It contains killed viruses and therefore cannot cause flu. 
Influenza vaccine is recommended for all persons over the age of 6 months.  Children aged 6 months to 9 years require two shots, given 4 weeks apart if they are being vaccinated for the first time against influenza. 
Individuals under their physician's care for chronic medical conditions and children under the age of three years are asked to obtain a prescription for their flu immunization from their private physician.
For the upcoming flu season, flu vaccination will be particularly important to reduce flu because it can help reduce the overall impact of respiratory illnesses on the population and thus lessen the resulting burden on the healthcare system during the COVID-19 pandemic.
Influenza and COVID-19 are both contagious respiratory illnesses, but they are caused by different viruses. COVID-19 is caused by infection with a new coronavirus (called SARS-CoV-2) and flu is caused by infection with influenza viruses. Because some of the symptoms of flu and COVID-19 are similar, it may be hard to tell the difference between them based on symptoms alone, and testing may be needed to help confirm a diagnosis. Flu and COVID-19 share many characteristics, but there are some key differences between the two. COVID-19 seems to spread more easily than flu and causes more serious illnesses in some people. It can also take longer before people show symptoms and people can be contagious for longer. Another important difference is there is a vaccine to protect against flu. There is currently no vaccine to prevent COVID-19. 
It is essential to know that getting a flu vaccine will not protect against COVID-19. Also, it is possible have flu and COVID-19 at the same time. 
The chance of contracting flu, COVID-19 and other upper respiratory infections can be reduced by frequent hand-washing, by 'covering' coughs and sneezes, disposing of soiled tissues, avoiding crowded places and maintaining physical distancing.
Stay safe, Bermuda, and, remember, I wear a mask to protect you; you wear a mask to protect me.