Tuesday, October 12th, 2021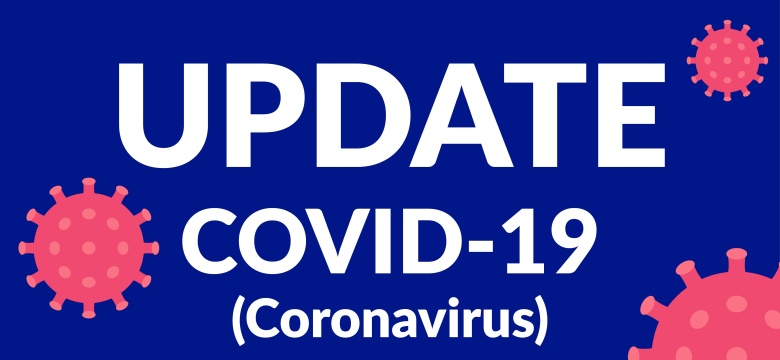 "Bermuda has recorded three more coronavirus related deaths. I extend my sincere condolences to the family and friends who have recently lost their loved one," said the Minister of Health, the Hon. Kim Wilson, JP, MP.
Since the last update, the Ministry of Health received 5141 test results, and 35 were positive for the coronavirus, giving a test positivity rate of 0.7%.
These results are from testing done on:
Thursday: 25 positive out of 2095 results (1.2% positivity)
Friday: 5 positive out of 1893 results (0.3% positivity)
Saturday: 5 positive out of 1153 results (0.4% positivity)
7 of the new cases are classified as imported with a history of travel in the previous 14 days.
The additional 28 new cases are classified as either local transmission or remain under investigation. 
Additionally, since the last update, there have been 186 recoveries and three deaths.
There are 658 active cases, of which:
621 are under public health monitoring and;
37 are in hospital, with 9 in intensive care
Since the last public report (Friday), there have been 2 COVID admissions and 4 COVID discharges from the hospital.
Since March 2020, Bermuda has recorded 5536 confirmed coronavirus cases, out of which 4786 have recovered, and sadly 92 COVID related deaths.
The source of all active cases is as follows:
30 are Imported
160 are classified as local transmission
468 are Under Investigation
Active cases by vaccination status, transmission, and type:
Imported cases: 90% are fully vaccinated, and 10% are not vaccinated
Local/Under Investigation cases: 30% are fully vaccinated, and 70% are not vaccinated
Variant typing is not available at this time due to the prioritisation of test results.
The source of all confirmed cases is as follows:
628 are Imported
3668 are classified as local transmission of which:

2647 are Local transmission with known contact/source and
1021 are Local transmission with an unknown contact/source

1240 are Under Investigation
As investigations proceed, transmission categories may change. For information regarding age distributions and overall transmission categories, please refer to https://www.gov.bm/coronavirus-covid19-update.
The seven-day average of our real-time reproduction number is 0.53. Bermuda's current country status is Clusters of Cases. However, local data continues to indicate that Bermuda meets the criteria for Community Transmission. Community transmission is characterised by an increased incidence of locally acquired, widely dispersed cases, with many cases not linked to specific clusters.
Vaccination remains the best defence against serious illness, hospitalisation and death from the coronavirus. Those residents who have decided to get vaccinated can request an appointment or walk into the KEMH Vaccination Clinic on Tuesdays and Thursdays, 4 to 7 pm, and Saturday, 8 am to 4 pm. Medical doctors will be at KEMH to answer any questions about the coronavirus and the COVID-19 vaccine. To request an appointment, click "COVID-19 Vaccine Registration" onwww.gov.bm  or contact the vaccine call centre at 444-2498 option #2.
Bermuda's COVID-19 vaccine booster programme was launched on Saturday, 9 October, servicing local rest homes and Sunday, 10 October at KEMH for those persons who are immunosuppressed. This coming Wednesday, 13 October, KEMH will continue to service the immunosuppressed with a special clinic from 8 am-8 pm. Residents who are immunosuppressed who received an email for an appointment last week and did not attend KEMH on Sunday will be called by phone to schedule an appointment for Wednesday.
The Ministry of Health is assisting this priority group with making their appointments. If you are immunosuppressed and have not received an appointment via email, please contact the vaccine call centre at 444-2498, option #2. If you have one of the following conditions, you are considered immunosuppressed and will be made a priority for an appointment on Wednesday 13th October at KEMH:
Blood cancers
Advanced HIV/AIDS
Recipients of organ transplants
Treatment for cancers
Recipients of stem cell transplants
People born with conditions that depress their immunity like Sickle Cell Disease, Down Syndrome
Treatment with drugs that depress immunity, for example, high dose steroids, cancer drugs, and drugs for advanced arthritis
Additionally, starting this Wednesday, 13 October, a second vaccination centre will be launched at the National Sports Centre to accelerate the booster programme.
The dates and hours of operation for the next three weeks are:
Wednesday 13 October to Friday 15 October 12pm -6:30pm
Tuesday 19 October to Friday 22 October 12pm -6:30pm
Monday 25 October to Friday 29 October 12pm -6:30pm
Those who are 65 and over and have had their second dose at least six months prior are eligible to make their own appointments. To book your own booster appointment, please follow these steps:
1)    Visit  https://www.gov.bm/vaccine-booster or click the link at the top of gov.bm that says "Book a Booster Vaccine Appointment"
2)    Complete the form with your last name and email address that was used for your original vaccine appointment. If your last name and email match the record in the system, you will be sent an email. 
3)    Click the link contained in the email received, which will direct you to a page that contains your Vaccine Certificate & SafeKey. If you are eligible for a booster dose, there will be an option at the top of the webpage that says, "You are eligible to register for a vaccination booster dose - BOOK NOW".
4)    Click "BOOK NOW" and pick the date and time you wish to receive your booster dose. (Example below)
Residents should note, that the link contained in that email can be clicked at any time to retrieve your vaccine certificate, vaccine-based SafeKey or request a UK Vaccination letter. This link can be saved for future reference.
If you do not have access to the internet or need assistance in making appointments as you were unable to self-register, please call the Vaccine Centre on 444-2498-option #2.
Minister Wilson concluded, "Please remember, your personal choices have real-life consequences and can have serious repercussions for others around you. We must all do our part to help stop the spread of the coronavirus. Continue to follow public health guidelines, wear a mask, practice good hand hygiene, maintain physical distance and download the WeHealth Bermuda app."