Tuesday, October 24, 2017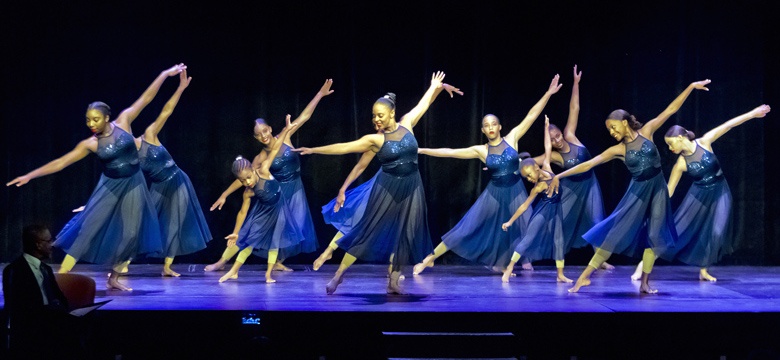 The Earl Cameron Theatre Sunday 22nd October 2017 at 6:30pm
Good evening all,
I am delighted to be part of this most important occasion when we pause to salute and celebrate persons who have contributed so much to the growth and development of the arts here in Bermuda. Their works have not only left indelible markings on Bermuda's artistic and cultural landscape, but such contributions have literally transformed the arts in our island home.  Our lives have been enriched; and for that we are most grateful.
Tonight's Award's Ceremony is of great importance as we pay homage to these artistic giants. Each of our honourees has infused "life" and "vibrancy" for all to enjoy, be inspired by, and uplifted.
It has been said that "…the arts [should be] recognized as a teacher, illuminator and stimulator of life, a reference point of understanding, an exemplar of all that is possible as people strive to understand themselves, their place [and] to imagine …truth and beauty".
As the Minister for Culture I support these principles, recognizing that they give voice to the value and role of the arts; and the importance and relevance of those who are the practitioners of the arts. This quote also articulates the universality of the arts, which transcend such artificial boundaries of geographic space, age, ethnicity or gender. And so we must continue to treasure what is created; and recognize, encourage and invest in those blessed with creativity.
Thus my profound appreciation for those being honoured by the Bermuda Arts Council this evening. The recipients of the Lifetime Achievement Award and the Founders Award have caused the arts to flourish in Bermuda. Their passion for the arts, and their unfailing commitment to the development of the arts has been monumental; at times involving much sacrifice and always requiring dedication and unwavering determination.
I am pleased that the members of the Bermuda Arts Council, ably led by Chairperson Tona Symonds, have chosen to confer the prestigious Lifetime Achievement Award on author Angela Barry; Dance teacher Linda Manders; visual artists Vaughn and Amy Evans; Art Educator Olga Simons; and posthumously to Jean Hannant for theatre. The Lifetime Achievement Award is presented to those persons who are considered pioneers in their respective art form; and because they would have created significant bodies of original work that is representative of the Bermudian spirit.
The other award being conferred tonight is the Founder's Award which was created, by the Bermuda Arts Council, to be bestowed upon Bermudians considered to be the "cornerstones" upon which the arts in this community have been built. This year this highly esteemed award will be presented posthumously to Mr. Terry Brannon for all that he has done for the music an entertainment industry here in Bermuda; and the Founders Award will also be presented to The Somerset Lot for their impressive contributions to the world of theatre.
Ladies and gentlemen, I am so pleased that you are here this evening; for your presence gives testament to your value and appreciation of our honourees and their work and worth.
Thank you for being part of this singularly most significant salute to Bermuda's artists.
Captions for the photos are as follows:
Photo # 1 (above) Students of the Bermuda Dance Academy
Photo #2 Arts Council member Hannah Collins presenting the Lifetime Achievement Award for the late Olga Simons; Dawn Simons is accepting on behalf of her mother, Olga Simons.
Photo #3 2017 Lifetime Award recipients and Founders Award recipients with The Hon. Zane DeSilva JP, MP, Minister of Social Development and Sports; as well as relatives accepting on behalf of deceased awardees.
Photo #4 Award recipients, members of the Bermuda Arts Council and the Hon. Zane DeSilva, JP, MP, Minister of Social Development and Sports.
Photo # 5 Arts Council member Hannah Collins presenting the Founders Award for Terry Brannon (deceased) to his children.
Photo #6 Singer Kassie Caines entertains the audience alongside guitarist/entertainer Tony Brannon.