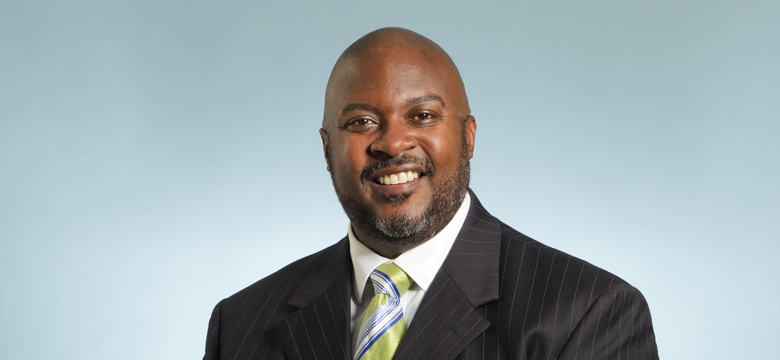 Ministerial Statement by the Minister of Economic Development and Tourism, The Hon. Jamahl S. Simmons, JP, MP:
Mr. Speaker, the World Alternative Investment Summit (WAIS) Bermuda Conference, produced by Radius Financial Education, returned to Bermuda for its second consecutive year and took place October 11-13 at the Fairmont Southampton.
The purpose of WAIS from the BDA's perspective is to present local companies with opportunities to meet and develop relationships with new prospective clients, influencers and introducers of business. The end result of this will be the attraction of new business to the island, which should ultimately create opportunities for local job creation and economic growth.
Mr. Speaker, this year's conference attracted 150 delegates, speakers, sponsors and exhibitors. I was pleased to open the conference with welcome remarks on behalf of the Government of Bermuda, and Mr. Sean Moran, Head of Business Development at the BDA, followed with a recap on the latest developments in Bermuda's international business sector.
Additional speakers from local companies including Appleby, KPMG, WW Management, Oyster Consulting, BeesMont Law, Deloitte, Certainty Ltd., Horseshoe Group, Butterfield Trust (Bermuda) Limited, Harbour International Trust Company, DrumG Financial Technologies, and Hiscox Re – also participated on panels covering a wide range of subjects such as offshore regulatory and compliance issues, family office investing, blockchain technology, cybersecurity, and insurance-linked securities.
Such an active participation by so many local speakers in this year's programme demonstrates the breadth of talent, experience and thought leadership that exists on our island, which in turn helps to attract more high-quality business to our jurisdiction. The key objective of every conference the BDA brings to Bermuda is to present local companies with opportunities to develop the relationships with new prospective clients to make this a win/win for both. 
Of course, another effect of these conferences is the impact on air arrivals, hotel occupancy rates, restaurants, taxi drivers, tour boat operators, golf pros, and other providers of services and experiences that these business visitors typically enjoy when they are attending a conference on the island.
Mr. Speaker, the WAIS Bermuda event differs from other alternative investments conferences because it features well-known former athletes as special guests. This year, it featured four former heavyweight boxing champs (Riddick Bowe, Lamon Brewster, Chris Byrd and Ray Mercer), as well as former NFL players Charles Way and Bobby Brown, former NBA player Charles Smith, and former Major League Baseball player Darryl Strawberry as a motivational keynote speaker.
The boxers met with a group of students at Cedarbridge Academy while Darryl Strawberry spoke at Berkeley Institute's "Future Friday" assembly and took time out of his schedule to practice with a youth baseball team.
I am happy to report that the athletes thoroughly enjoyed their time in Bermuda and the hospitality of their Bermudian hosts. Every one of them expressed interest in returning to the island in the near future, either to vacation with friends or family, or to hold sporting events. It is might hope to come back to this Honourable House in the future to speak in more details of these events as they materialize.  
Mr. Speaker, the Bermuda Business Development Agency (BDA) was the Diamond Sponsor of the event, and other local firms, including Appleby, KPMG, and Deloitte were Gold and Silver sponsors. Other supporting sponsors included State Street Global Advisors, the Canadian Institute of Financial Planning (CIFP) and AssetTV. 
The Bermuda Business Development Agency and the Ministry were pleased with the results of the WAIS Bermuda Conference and are excited about the many opportunities that could result from Bermuda's selection as the host venue. The Ministry of Economic Development and Tourism will continue to work closely with the BDA and Bermuda Tourism Authority to capitalize on these opportunities for the purpose of delivering benefits to Bermuda.
Thank you Mr. Speaker!