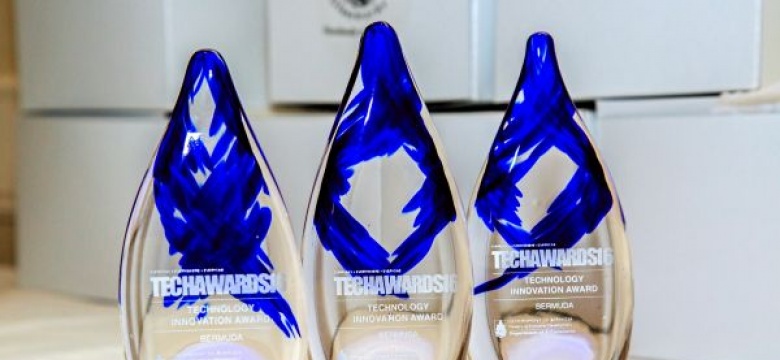 The Department of ICT Policy and Innovation is reminding the public that the deadline to nominate their favorite local technological innovation for Bermuda's annual TechAwards is Friday 26th October.
Interested persons are encouraged to visit www.techawards.bm to nominate individuals in four specific categories:
International Innovation of the Year;
Local Innovation of the Year;
Most Innovative Youth Product of the Year; and
New Mobile Application of the Year.
Bermuda Aerial Media won the Local Market Innovation of the Year at the 2013 Tech Awards.
The company launched that year in Bermuda by Connor Burns and EJ Burrows, was the first to be granted an Aerial Work Certificate (AWC). These two young engineers impressed the judges with their hi-tech drone helicopters and their potential for use in the agriculture industry.
The duo went on to compete as the first Bermuda entrants in the International Future Argo Challenge (FAC) at Industry Disruptors in Athens where they were awarded the top prize and $7,000 in funding.
Their subsidiary firm Skymatics, set up in Alberta, Canada, again made history after launching the first sanctioned commercial drone flight in the Canadian province.
They have continued to develop applications for use in these industries and have recently been nominated for Product of the Year by Tecterra, a Canadian non-profit organisation.
Other winners have included Go Explore Bermuda, Easy Park Mobile App, Gorham's Ltd price checking and inventory control system, Bermuda Football Association mobile app, and the ever popular 2016 winner, Bermuda Broadcast Corporation's 2016 Olympics Mobile App.
Each nomination will be assessed by the TechAwards Committee. Nominations that meet the appropriate criteria will be submitted to a panel of judges who may interview the qualified nominees.
The top five finishers in each category will be recognized during the Awards Presentation on November 1st.