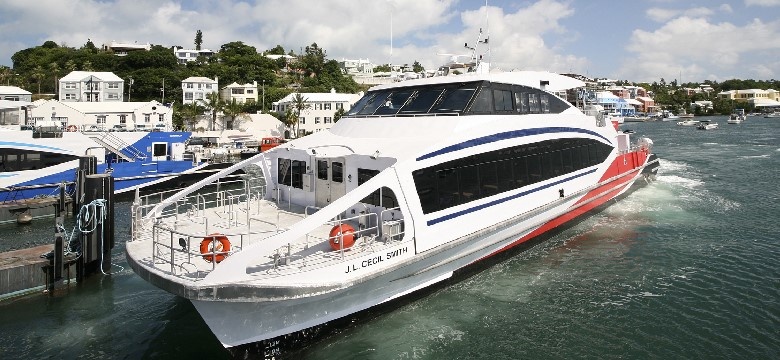 Department of Marine and Ports Services employees are this week benefitting from the ultimate seafarer training in the United Kingdom.
The Government department has proposed to train all more than 70 staff that operate department vessels, including Captains, Engine Drivers and Leading Seaman.
The first six of 20 this year are attending Warsash Maritime Academy near Southampton, England, which is billed as the world's premier maritime education and training provider offering the most comprehensive range of training programmes available.
The Standards of Training, Certification and Watchkeeping (STCW) training will better prepare them for their duties aboard the nine Lloyd's class vessels in the Marine and Ports fleet.
The basic STCW training is from June 6-10 and was arranged through a partnership with the Department of Workforce Development.
Minister of Tourism, Transport and Municipalities Senator the Hon. Michael M, Fahy JP noted: "This programme positions Marine and Ports with crews better prepared to operate ferries, tug boats, tenders and other department watercraft, which is of benefit to the traveling public.
"We have a great team making up crew on our various vessels and the professional training will ensure they meet the minimum standards required for seafarers worldwide.
"Warsash is one of the most highly regarded institutions for maritime teaching and this type of training is also great for career mobility."
Bermuda is a signatory to the 1978 STCW International Convention, which was the first to set qualification standards for masters, officers and watch personnel on seagoing merchant ships.
Warsash Maritime Academy is a part of Southampton Solent University with a campus in the village of Warsash on the east bank of the River Hamble, overlooking Southampton Water and near the English cities of Southampton and Portsmouth.