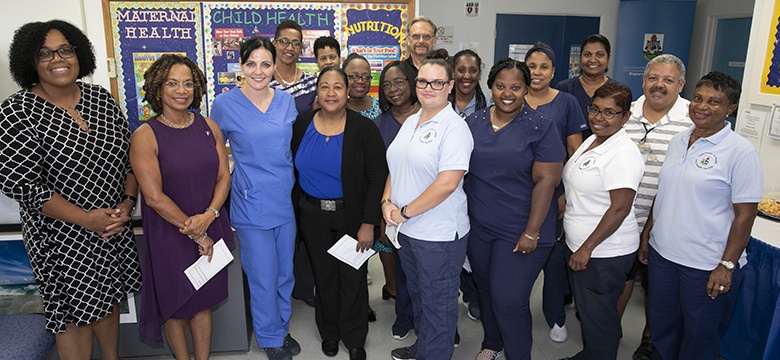 Yesterday, the Minister of Health The Hon. Kim Wilson JP MP, along with members of Department of Health's Oral Health Section, officially re-opened the St. George's Dental Clinic. The clinic was recently renovated to meet the needs of its clients and a fulltime dentist and hygienist have been employed.
The new clinic offers comprehensive services to children aged 0-18 years, seniors 65 and over, and priority groups including prisons and uninsured clients. The clinic is open from 8:45am to 4:45pm. Emergencies can be seen, but individuals should call the clinic first.
The St. George's Health Centre is located at 1 Old Military Road, St. George's. The contact number is 297-1932.