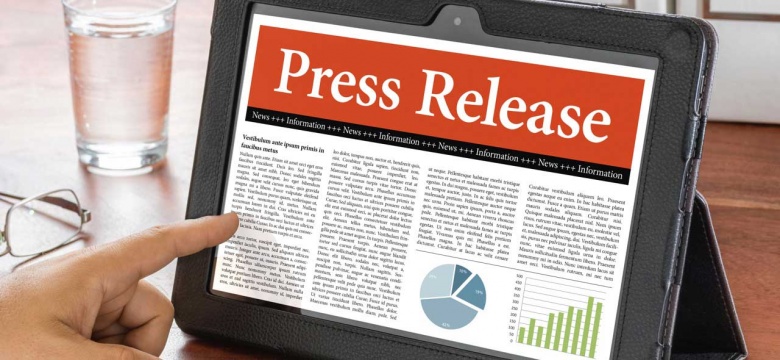 The organisation of the 2017 America's Cup was a unique accomplishment. It was achieved through a combination of exemplary volunteer assistance and professional contribution.
The efforts of those involved in delivering and managing the America's Cup resulted in the national image of Bermuda being considerably enhanced around the world. The America's Cup would not have been achieved without the contribution of the recipients' time, knowledge, professionalism, leadership and dedication.
Two America's Cup groups are being recognised in The Queen's Honours this year.
Group 1) Individuals who served as Chairpersons and in some cases Deputy Chairpersons of the various America's Cup Bermuda (ACBDA) committees.
Group 2) Individuals who worked extraordinary hours since 2015 to assist in delivering a successful America's Cup to Bermuda and thousands of visitors to our shores.
Group 1:
Queen's Certificate and Badge of Honour recipients for their ACBDA Committee service include:
Lt. Col. William White:
As chair of the Security Committee, Lt. Col. White worked to plan and coordinate aspects of security on land and water for AC35, including public and private entities both local and international.
Steve Cosham:
Serving as the deputy chair of Security, Insp. Cosham, worked tirelessly in tandem with Chair of Security to ensure a safe event for residents and visitors.
Arthur Wightman:
As chair of the Legacy & Sustainability Committee Mr. Wightman worked toward ensuring the America's Cup sustainability in terms of economic development, social development, environmental protection and a long-lasting and positive legacy for Bermuda. Also as the leader for PwC Bermuda, Mr. Wightman was instrumental in ensuring PwC's unwavering support and sponsorship for the highly successful Endeavour Youth Sailing Programme.
Gary Madeiros:
As the deputy chair of the Legacy & Sustainability Committee, worked in tandem with the Legacy & Sustainability chair to ensure the lasting impact of the America's Cup.
Michael DeCouto:
As the chair of the Communications Committee, Mr. DeCouto is cited for his leadership, management and coordination of aspects associated with the on-island awareness and communications of the America's Cup. Mr. DeCouto and his team worked with relevant partners internally and externally to keep the public informed and updated on all America's Cup activity and events as they related to Bermuda and the community.
Denise Riviere:
As the chair of Local Business Opportunities, Ms. Riviere worked with the ACBDA to lead a dedicated working group to connect local business opportunities with service providers. Ms. Riviere and her team worked closely with local business advocates such as Bermuda Economic Development Corporation and Bermuda Chamber of Commerce.
Fiona Beck:
As chair of the Telecommunications & Technology Committee, Ms Beck's role was to address all aspects of telecommunications and ensure the Island's infrastructure was prepared for all America's Cup telecom and technology requirements.
Dr. Joseph Froncioni:
As chair of the ACBDA's Medical Committee, Dr. Froncioni and his team coordinated all aspects of medical service coverage plans (medical, first aid, evacuation and clinical) required for the America's Cup events including public safety on land and water in addition to medical and personnel and assets for race support.
Lt. Col. Brian Gonsalves:
The delivery of a comprehensive transportation plan and ensuring adequate transport infrastructure for land, sea and air traffic during the America's Cup events was the responsibility of the Transport Committee Chair, Lt. Col. Brian Gonsalves.
Tom Miller:
As chair of the Volunteers and On-Water Operations Committee for the ACBDA, Mr. Miller worked to coordinate comprehensive marshalling of the public as well as the coordination of on water and VIP spectator vessels to ensure an enjoyable and safe viewing experience for spectators.
Group 2:
A collective (or group award) Queen's Certificate and Badge of Honour is awarded to the following ACBDA representatives:
Photo includes: Andy Cox, Kilian Whelan, Mikaela Pearman and Andrew Dias. (Missing from group photo: Shane Rowe, Greg Muir, Dede Cooper, Alan Burland, Adam Barboza, Vicki Abraham and Rob Wally).
Andy Cox – CFO and Accounts Committee Chair
Kilian Whelan – Chief Operating Officer
Milkaela Pearman – Communications Assistant
Andrew Dias – General Manager of WEDCO
Shane Rowe – Head of Operations and Logistics
Greg Muir – ACBDA Consultant and Advisor
Dede Cooper – Concierge and Director of Hospitality
Alan Burland – Project Manager, Operations Member
Adam Barboza – Project Manager and Lead for on the water operations
Vicki Abraham – Director of Communications and Marketing
Rob Wally Director of Joint Agency Control Centre
ACBDA Background:
On December 2, 2014, Bermuda was announced as the host venue for the 35th America's Cup presented by Louis Vuitton. America's Cup Bermuda Limited (ACBDA) was the organization responsible for delivering the Government of Bermuda's responsibilities as outlined in the Host Venue Agreement between the Government of Bermuda and the Americas Cup Event Authority (ACEA). In carrying out these responsibilities, the ACBDA represented Bermuda's interests across all parties, including defining a positive, long-term legacy. Its functions included:
Providing a concierge service for the ACEA, the competitor teams, the regatta officials, and the America's Cup's designated sponsors;
Carrying out the necessary advisory, consultative and administrative functions for the preparation and development of Royal Naval Dockyard for the America's Cup events;
Acting as a "One Stop Shop" for any and all requests or interactions between the ACEA and the Government of Bermuda;
Being the primary liaison between the ACEA, competitor teams and related parties and the community of Bermuda;
Working to ensure effective communication with the broader Bermuda community relating to the America's Cup and its associated impacts and opportunities; and
Working with the America's Cup Event Authority (ACEA) to help raise sponsorship funds that will help offset Bermuda's sponsorship guarantee commitments.