Wednesday, September 9th, 2020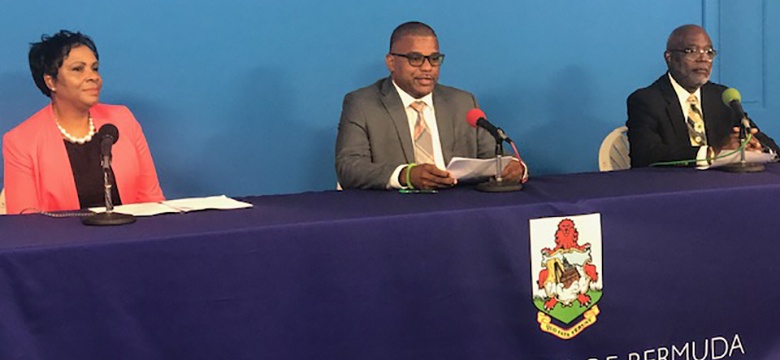 Good Afternoon, 
The team at the Department of Public Transportation (DPT), in conjunction with the Department of Health, have been working hard to ensure that the return to school is as smooth as possible for those students who rely on using the public bus system. 
The Department of Health has provided COVID-19 guidance specific to the school bus service, permitting all seats to be occupied, with no persons standing. These buses will carry students only. 
The 2020 School Bus Schedule has been updated and is now available on www.gov.bm/bus. 
DPT has extended the use of minibuses to ensure a reliable school bus service for the 2020/21 academic year. DPT buses will also be used to supplement the school bus service where required. 
It is only when a DPT (pink and blue) bus is being used to provide the school bus service that all seats may be occupied. 
Notwithstanding the above provisions, the capacity of vehicles providing both the public bus service and the school bus service is reduced due to COVID-19 restrictions. 
The 25 seat minibuses used for the school bus service will carry approximately half the capacity of a DPT bus, and the public bus service is reduced to a third of its normal capacity due to physical distancing requirements. 
DPT will monitor the ridership and provide additional capacity where possible. 
Parents and students are encouraged to consider alternate private transportation options where possible. 
It should be noted that COVID-19 guidance for the public bus and ferry service remains unchanged, with 3 feet physical distancing. 
Students traveling on the public bus and ferry service must adhere to the public transportation guidance for physical distancing. 
In addition, DPT has put COVID-19 measures in place to manage crowding at the Central Terminal. This may result in delays at peak commuter times. 
As a result, students are encouraged to avoid traveling through the Central Terminal by making full use of the school bus service. 
Following these guidelines will help to ensure the safety and wellbeing of all passengers and staff, which remains the top priority for the Department of Public Transportation. 
Thank you.