Tuesday, January 30, 2018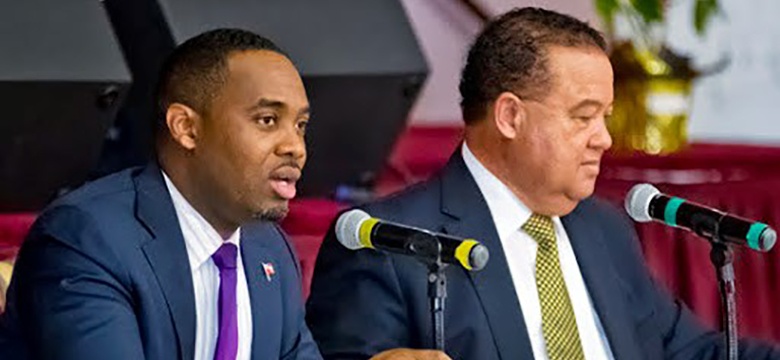 The public is invited to attend a meeting to discuss the Pre-Budget Report on Tuesday 30 January at 6pm in the St. Paul Centennial Hall. Following a brief presentation attendees will have an opportunity to ask questions of the Premier and Minister of Finance, the Hon. David Burt, JP, MP and Junior Minister of Finance, the Hon. Wayne Furbert, JP, MP.
The Pre-Budget Report provides some insight into Government's plans for the next fiscal year, which will be expanded in the annual Budget Statement which Premier Burt will deliver to the House of Assembly on 16 February.           
The Pre-Budget Report can be found on the Government portal at www.gov.bm
Today at 12noon, the Premier and Junior Minister hosted a meeting with Public Officers, outlining the proposed plans for the Pre-budget and answered questions.
Those unable to attend tomorrow's public meeting can send their comments and suggestions to openbudget@gov.bm