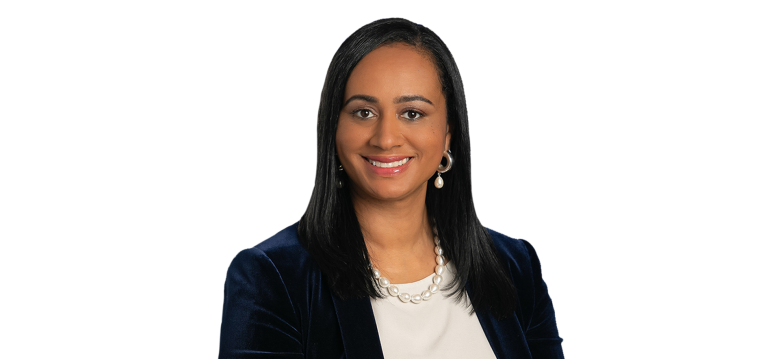 Good day Bermuda,
I am delighted to join you today to share about the work that our newly styled Ministry of Youth, Social Development and Seniors will focus on during this parliamentary session. 
The Ministry now touches all of Bermuda's population groups providing social safety nets for our children, adults, seniors and families. We will continue to empower our youth, establish personal and economic support for persons with insufficient financial resources and ensure the protection and social well-being of Bermuda's seniors and persons with disabilities. 
I will start first with the 2023 Throne Speech Initiatives and then share about the ongoing work the Ministry is steadily progressing.
2023 Speech from the Throne
The Independent Living Program (ILP) launched earlier this year, provides the opportunity for a maximum of two years of life skills, peer support and educational planning for those who have aged-out of the care of the Director of Child and Family Services on turning 18. 
To build on the success of this initiative, the Ministry will provide a Level Up component of the ILP extending the services to young people between 17 and 17 ½ year olds that remain in care.
They will now benefit from the life skills preparation in this transitional stage where they begin to assume the responsibilities of independent living.
Feedback from stakeholders, including ILP participants, stated it would be more effective to expose those young people in the care of the Director to the life skills and the experience of living independently in a supervised environment such that they are able to make informed decisions rather than waiting until they turn eighteen (18).
While many are eager to become their own adult at eighteen (18), the immediate responsibilities of a grown-up is starting and can be confusing as they cannot pick and choose what they want to have control over and hope someone else will take on the areas that they may not have considered.
While participants will engage in daily life skills, they will also slowly integrate into the weekly group sessions. 
The topics covered in daily life skills will include but not be limited to the following: Money and food management, personal appearance/hygiene, health, housekeeping, housing, transportation, educational planning, employable skills, emergency/safety skills, community resources, interpersonal skills, legal issues and pregnancy prevention.
The MARAC Model
In keeping with the promise made in last year's Speech from the Throne, this year the Ministry established a Multi-Risk Assessment Conference (MARAC) Model to address the myriad of issues arising from domestic abuse and family violence. The UK agency SafeLives provided an invaluable review of the local services, identifying key priorities for the MARAC Committee to address.
The multi-agency represented committee will now develop a five-year domestic abuse strategic plan that will incorporate and continue building upon the key priorities identified in the SafeLives review. 
The focus will be to combat domestic abuse, mitigate against its familial and societal impacts and promote the safety of children and families experiencing this trauma. 
As a reminder the SafeLives review identified specific priorities that include:
1.    A commitment to continue to increase domestic abuse awareness amongst professionals, focusing on developing shared understanding and language around domestic abuse and ensuring survivors feel believed when they seek support
2.    Increase domestic abuse awareness amongst strategic leaders and political partners with the goal of making domestic abuse a key priority and awareness of the resources required to tackle it. 
3.    Specialized police training, to increase police awareness of domestic abuse in order to improve survivor experiences when seeking support
4.    A public campaign aimed at raising awareness of domestic abuse and its impact island wide. 
5.    Improved networking and access to perpetrator programmes to support perpetrators toward change behavior.
In October, staff at the Department of Child and Family Services participated in a full day of training on domestic abuse facilitated by the Centre Against Abuse, a partner agency of the MARAC Committee. I participated in that training as well which was very informative and will help participants in identifying signs of domestic violence and how to be sensitive, compassionate and responsive to the needs of persons experiencing domestic violence. 
The MARAC committee is also working towards hiring a domestic abuse liaison officer, a dedicated resource who will be based at the Centre Against Abuse to support clients. The Centre Against Abuse has assisted just over 100 clients since January this year. 
Cross-Border Adoptions 
This Government is committed to enhancing the lives of children and families through cross-border adoptions.
It recognises that growing up in a family is of primary importance and essential for the happiness and healthy development of a child. Hence, intercountry adoptions offers a permanent family for a child where a suitable family cannot be found in his or her country.
The Department of Child and Family Services (DCFS) is responsible for any adoption affecting Bermuda under the provisions of the Adoption of Children Act 2006.
The Ministry will put forth amendments to the Act and the Adoption of Children Regulations 2013 to reform the process by which Bermudians adopt children from overseas, making it less complicated, less frustrating, and less expensive; but always in the best interest of the child.
Legislative amendments would empower Bermudians who desire to adopt a child from another jurisdiction by eliminating existing obstacles to fulfilling their desire for a family.
Homelessness
The Ministry will continue to collaborate with the charitable organization HOME and other private sector partners who bring their passion, energy and expertise to address homelessness in Bermuda. 
Homelessness is a growing problem in Bermuda. Current research by the Bermuda charity Home indicates the homeless population within this definition reached 650 persons by December 2022. Rough sleeping is the most visible form of homelessness which can be voluntary or involuntary. 
A person can be voluntarily homeless for a number of reasons. We know there is substance abuse, mental health issues, domestic abuse, family breakdown, poverty, unhealthy relationships or just plain apathy that could be the impetus for voluntary homelessness.   
Rough sleeping is the most known type of homelessness that Bermuda faces.            
However, the Government alone cannot end homelessness in Bermuda. A long-term strategy and highly coordinated plan will be needed that involves the many service providers and stakeholders with a demonstrated commitment to ending homelessness. 
In this regard, the Ministry, the Executive Director of the charitable organization HOME, and community and business stakeholders will collaborate to develop a homelessness strategy for Bermuda. A homelessness community perceptions survey was launched on October 3rd and ended on the 31st.
Nearly 300 persons responded to the survey. The data is currently being reviewed and analyzed. The results will be critically important for informed and sound decision-making about homelessness as the strategy is developed.
Short-Term Relief Benefit
As part of the Financial Assistance Reform, the Ministry will ensure the establishment of a Short-Term Relief Benefit.
The government realizes that persons continue to experience financial hardship due to unforeseen circumstances, and with the relinquishing of the Supplemental Unemployment Benefit that ended in November 2022, persons in these situations have no options in meeting their immediate basic needs while taking steps to rectify their financial predicament. 
These types of situations place a mental burden on persons as they are unable to maintain their normal livelihood. The short-term relief benefit will serve people in need. I will speak more to this in the months ahead.
2022 Speech from the Throne
Let me now take the opportunity to provide progress updates of previous Ministry of Youth, Social Development and Seniors Throne Speech initiatives.
National Seniors Strategy 
The development of a national seniors strategy is steadily progressing. The Ministry has partnered with the Bermuda Health Council to bring this strategy to fruition. 
The Health Council has vast experience and subject matter expertise in the health care discipline and is a QUANGO of the Ministry of Health. 
A project plan has been developed. Currently, consultations are being held with both public and private sector partners. 
A survey has been designed to collect information about challenges that our seniors face, what data is currently being gathered relating to seniors, the various programmes and services offered to seniors and any planned initiatives. This information will paint a picture of what services are currently in place for seniors and also what gaps exist and need to be addressed. 
The team will reach out to Government Ministries and Departments, non-profit organizations, quangos and for profit entities as well to ensure the data collected is comprehensive.
A community survey is also forthcoming that will target only seniors.
The Ministry is aiming to have the national seniors strategy completed by April 2024. I plan to share more information with the public about the development of this strategy in a Ministerial Statement.
Developing a Formal Register of Persons with Disabilities
A National Disability Register is critically important for our vulnerable persons with disabilities. It will assist in identifying which essential services are provided and the extent of the services required by those living with disabilities in Bermuda.
The Ministry continues to push forward in developing a disability register. In October, the ministry team met with representatives from the United Nations Development Programme (UNDP), Country Office in Jamaica who are lending technical support for the creation of the disability register.
To ensure that the disability register reflects best international practices, UNDP put our team in contact with the Jamaica Council for Persons with Disabilities. Jamaica already has in place an established disability register and legislation. The team obtained insightful information from the Jamaica Council about where to start in setting up a disability. The next leg of work will entail framing the structure of the disability register and collecting the data. 
Other Ministry Initiatives:
Dementia care  services pilot program (a Ministerial Statement will be read on this on Nov/24)

Youth Affairs – National Youth Policy which has eight goals that will be executed.
A directory of Youth Agencies is being developed in alignment with Goal one in the Youth Policy. 
In January 2024, a formalized registration will be rolled out for youth organizations and bodies to register. 
The objective is to establish a one-stop shop for our families when searching for youth activities for their children.
    Additionally, as per goal one, a focus will be on safeguarding our children and ensuring all youth agencies and organizations have a child safeguarding policy. 
On November 24th the Youth Affairs Section will be hosting a full-day workshop entitled "Safeguarding Across Borders" where all youth agencies and organizations are invited to participate. 
The workshop will equip the entities to establish a safeguarding policy which will ultimately be a requirement for requesting a government grant moving forward.
Human Right Act Amendment to the definition of family status 

Amendments to the Charities Act

The Parenting Expo, which is an annual event, took place this past Friday, November 10th, and saw close to 20 organizations come together on the Front Lawn of City Hall to provide information on:

Community Programmes

Child Development Support and Services

Mental Health Support and Services

Parent and Education Support

Extra-Curricular Activities
Conclusion
Bermuda, the Mission of the Ministry of Youth, Social Development and Seniors is to protect all individuals during their lifetime and facilitate their well-being.
I will continue the work during this legislative year, and implement the needed social policies and services to protect, assist, inform, and empower the youth and most vulnerable within our community.
Thank you, I welcome questions from the media.