Thursday, September 1, 2016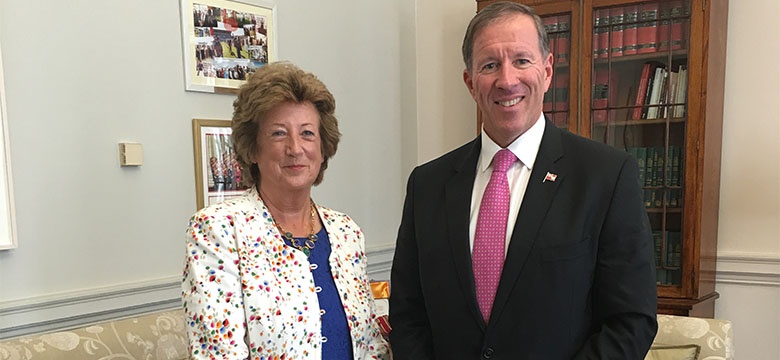 Earlier today, the Premier the Hon. Michael Dunkley, JP, MP, held meetings at No. 9 Downing Street with Robin Walker MP, Parliamentary Under Secretary of State, Department for Exiting the European Union. Discussions were frank in terms of having a direct understanding of Britain's exit from the European Union (Brexit) and what a likely relationship is moving forward.
The Premier said, "We recognize that Brexit is the largest negotiation process in history. We have established a direct line of communication with that Department which is vital to Bermuda in putting our position forward during the negotiation process post execution of Article 50."
Premier Dunkley closed the day by holding a bilateral with the Rt Hon Baroness Anelay of St John DBE, Minister of State for the Commonwealth, UN Government Spokesperson, and Minister of Overseas Territories.
The public will be aware that the Premier is currently in London. He is accompanied by the Secretary to the Cabinet, Dr. Derrick Binns and Kimberley Durrant, UK Representative and Director of the London Office.