Sunday, November 26, 2017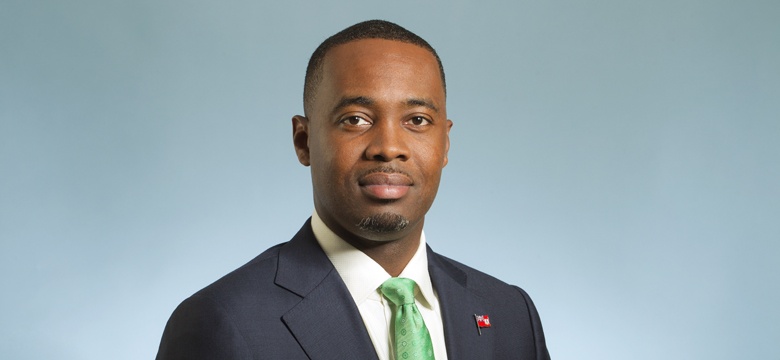 Premier and Minister of Finance, the Hon. David Burt, JP, MP, traveled this weekend to United Kingdom. He will participate in a series of meetings in London and Europe. The Premier will attend the annual Joint Ministerial Council (JMC) at the invitation of Lord Ahmad of Wimbledon, the Minister of State for the Commonwealth and the United Nations at the Foreign & Commonwealth Office.
The JMC is the highest forum for political dialogue and consultation between UK and elected leaders and representatives of the British Overseas Territories for the purposes of providing leadership and promoting cooperation in areas of mutual interest. Within the margins of the JMC, the Premier will participate in various Parliamentary meetings and events including a meeting with Prime Minister Theresa May.
On Monday, 27 November 2017, the Premier will host a networking reception for Bermudians living in the United Kingdom. The event will start at 7:30pm at the Clubhouse, 8 St James's Square, London.
The Premier stated, "I want to meet as many Bermudians as possible during the reception. I understand some people, for various reasons, are unable to travel to London to attend this event. Due to the tight schedule and back to back meetings, there will be no time to host a second reception outside of London during this visit. I plan to host two events next year, one in London and the other in the north of England."
On Tuesday, 28 November, Premier Burt will give the opening remarks at the Bermuda Forum organised by the Bermuda Business Development Agency (BDA) representing more than two-dozen Bermuda executives participating in a multi-industry forum.
Later in the week the Premier will travel to Berlin and Paris for meetings with tax officials.
The Premier will be accompanied by Ms. Kimberley Durrant, Director and UK Representative of the Government of Bermuda London Office.