Friday, September 7, 2018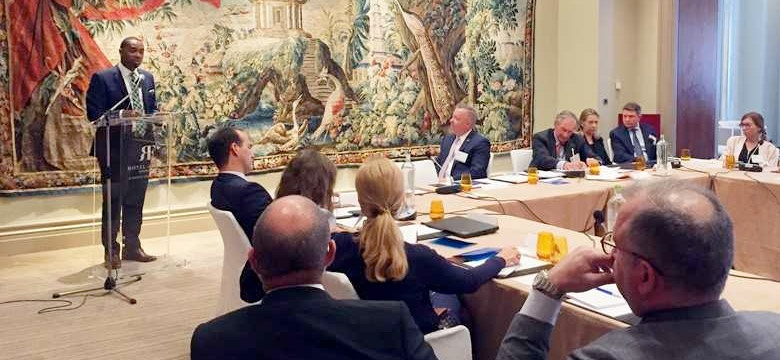 The Premier, the Hon. David Burt, JP, MP, is concluding his visit to Europe, which included his visit to Paris for the OECD Blockchain Summit, his attendance at the Eurofi Financial Forum in Vienna, and his visit to Brussels, where he was the guest speaker at ABIR's 11th Annual International Insurance Regulatory Issues Dialogue.
At today's (Sept. 7) ABIR conference the Premier addressed attendees, which included Mr. Christos Stylianides, the European Commissioner for Humanitarian Aid and Crisis Management. Other participants at the ABIR event comprised of representatives of Bermuda and the international (re)insurance industry.
The focus of the International Insurance Regulatory Issues Dialogue was natural catastrophes, and Premier Burt joined a panel discussion which highlighted the importance of reinsurance.
As the Premier closed out his remarks he termed the European visit as "instructive, productive and successful."
Premier Burt notes, "We have had direct engagement with critical representatives of significant organisations on substantive economic matters. Such engagement and outreach is an important component to ensuring Bermuda's success, and we are gratified that we have been well received. We are committed to ensuring that Bermuda remains the jurisdiction of choice for insurance and reinsurance and that means that we must maintain close and productive relations with our European partners."
For your reference please see attached the Premier's remarks from earlier today as well as a photo from the ABIR conference.