Tuesday, November 28, 2017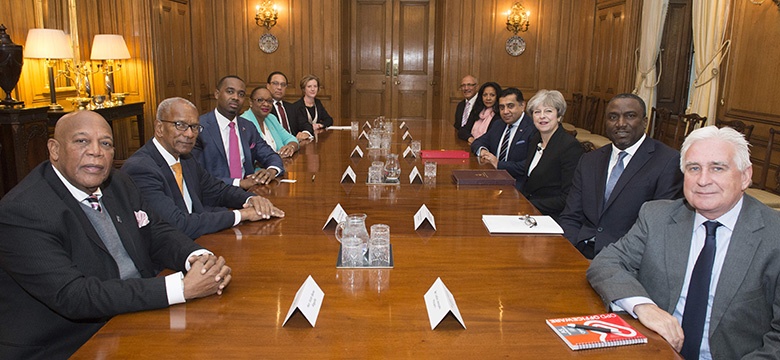 This morning, Premier and Minister of Finance, the Hon. David Burt, JP, MP, together with leaders of other Overseas Territories held a meeting with British Prime Minister Theresa May.
During the meeting the leaders discussed disaster relief recovery, specifically the two hurricanes which ravaged islands this summer. The leaders took the opportunity to address the long-term sustainability of Overseas Territories impacted by the hurricanes and islands like Montserrat which was devastated by a volcano eruption some 22 years ago and is still dependent on British aid. The leaders discussed solutions and how to move forward effectively.
Premier Burt and the OT leaders, who are in London this week for the Joint Ministerial Council Meetings, also met with the Foreign Secretary The Rt. Hon Boris Johnson. Talks will continue tomorrow with Whitehall Ministers.