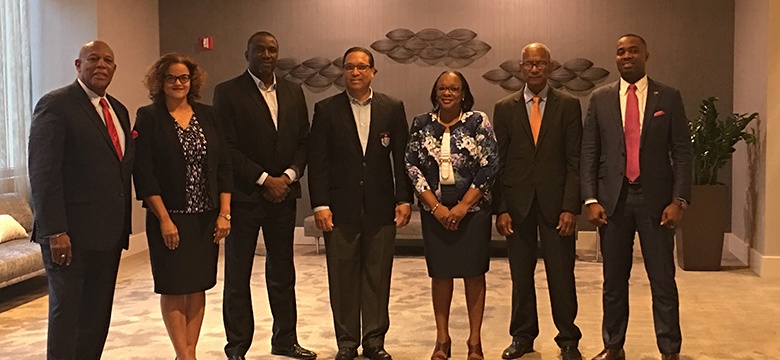 The devastation caused by hurricanes in the Caribbean has been front and centre in discussions this weekend for Premier and Finance Minister the Hon. E. David Burt JP MP.
The Premier flew to Miami for a Special Meeting of the Caribbean Overseas Territories, involving leaders of Caribbean countries discussing the regional effects of Hurricanes Irma and Maria.
Premier Burt was accompanied by Secretary to the Cabinet Dr Derrick Binns and Director of the London Office & UK Representative for the Government of Bermuda Kimberley Durrant.
Also present for the talks were the leaders of Anguilla, Monserrat, BVI, the Cayman Islands and the Turks & Caicos.
The Caribbean region was recently hit by the two category five hurricanes which caused widespread destruction and damage to lives and property across the region. The Special Meeting focused on the regional cooperation of disaster relief efforts across Caribbean Overseas Territories.
Participants also considered how to best collectively engage in supporting those Territories impacted by hurricanes for their long term sustainability, and, ascertain how this is being addressed in the UK. The meeting also delved into the need and opportunities for Caribbean countries to build more resiliency against the effects of climate change and more options for mitigation in the event of such storms.
The Premier returns to Bermuda today (Sunday).