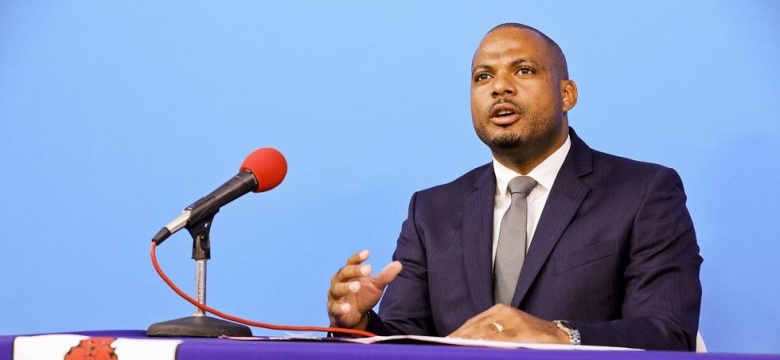 Thank you, Minister Furbert and good day to members of the media and the general public. 
It is evidently clear that prior to the pandemic Bermuda's labour market was trending in a positive direction, with an increase in jobs and a decline in unemployment. However, the Labour force Survey results provide a clear indication of the current challenges within our workforce.  The Ministry of Labour is responding by implementing effective policy solutions that address the unanticipated social and economic challenges brought about by the Covid-19 pandemic. The Ministry has established policies and initiatives that will foster the expansion of jobs and economic growth. 
The public is aware of the National Reemployment Strategic Plan, which is a part of the Government's mandate to address the number of Bermudians finding themselves unemployed due to the COVID-19 pandemic. In September 2020, I pledged to the people of Bermuda that we would do all that we can to provide education, training, career development and employment opportunities to prepare Bermudians to re-enter the workforce as we move beyond the pandemic.
As highlighted in the House of Assembly, significant progress has been made as a result of Phase 1 of this strategy. 
As of June 18th:
Thirteen (13) new training, career development and employment programmes were successfully delivered.
Over six hundred and fifty (650) persons participated in the various face-to-face, on-the-job, online, virtual learning, webinars, internships, apprenticeships and trainee programmes. 
Approximately seventy (70) individuals have received part-time or full-time employment due to these training initiatives.
Since November 2020, the number of unemployed Bermudians that have received employment opportunities through the Department of Workforce Development's Bermuda Job Board referral process is three hundred and eighty-eight (388).
Phase 2
As we now look to the future and aim to further increase employment numbers, Phase 2 of the National Reemployment Strategic Plan will build upon the progress made, focusing on training, reskilling, up-scaling and utilizing the transferable skills of unemployed Bermudians. This strategy has proven to be successful thus far. It will continue helping unemployed Bermudians become better equipped to take advantage of opportunities that exist in specific restricted and closed categories in the job market. This industry-driven initiative will put even more focus on connecting training with employment opportunities in high demand occupations required now and into the future.  
To this end, the following initiatives are currently in place:
Economic Stimulus Programme Jobs Initiative – This joint initiative with the Department of Works and Engineering has Nine (9) companies expressing their interest in employing Bermudians as apprentices, trainees, and experienced tradespersons.  The objective is to provide twenty (20) job opportunities to unemployed individuals.
Industry-Driven Network Partnerships – The Department of Workforce Development will continue to forge partnerships with industry and HR professionals to broaden the range of on-the-job training, internships, virtual learning webinars and online career development and training programmes.
Training and Development Programmes – The Department plans to expand its current vocational and technical programme to include new short and long-term certificate programmes to increase employment opportunities with on-the-job internships and experience for unskilled and semi-skilled Bermudians. 
Employer and Industry Engagement – The Department will continue to collaborate and consult with key industry stakeholders to discuss their specific employment needs and requirements for small, medium, and large businesses. To that end, I am happy to announce that recently, the Chamber of Commerce agreed to form a Sub-Committee to work directly with the Ministry on strategies to re-employ Bermudians.
I can report that through the public appeal to unemployed Bermudians, over two hundred and seventy (270) candidates have registered on the Bermuda Job Board. The Department will follow a three-step process in this regard:
It will assess all candidates;
It will refer suitable candidates to employers for potential employment opportunities; and
It will provide the support needed to assist candidates in achieving their employment goals, including résumé development, interview skills, and coaching in other areas.
The Government remains committed to preparing Bermudians for job opportunities and connecting them with employers where possible.
The Government will continue to take timely and decisive action to restore consumer and business confidence, to stimulate our economy, which in turn will create a clear path to growth and employment. A robust economy with an increase in jobs, is a vital component to getting Bermudians back to work.  To that end, the Ministry continue its work toward implementing it policy objectives in alignment with the National Economic Recovery plan.
Thank you.
At this time, we welcome questions from the media.