Monday, February 10th, 2020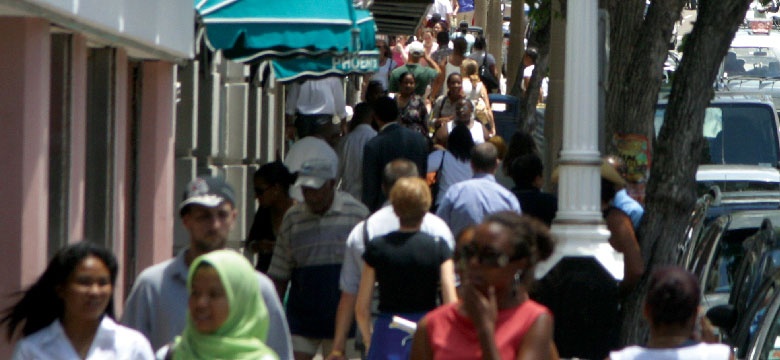 The Minister for the Cabinet Office the Hon. Wayne L. Furbert, JP, MP, released the November 2019 Consumer Price Index publication from the Department of Statistics.
The Minister explained, "In November 2019 consumers paid 0.9 per cent more for the CPI basket of goods and services than they did in November 2018. Between October 2019 and November 2019 the average cost of all goods and services did not change."
The Health & Personal Care sector was the largest contributor to the year-over-year change, increasing 4.1 per cent. The average cost of health insurance premiums continues to be the main contributor to the annual increase.  In addition, the Food and Tobacco & Liquor sectors contributed to the rise in the annual rate of inflation as price shifts in these sectors were 3.0 per cent and 3.9 per cent, respectively.
Between October and November the Fuel & Power sector declined 2.7 per cent as the fuel adjustment clause contracted 8.3 per cent in November. The Transport & Foreign Travel sector recorded a 0.9 per cent increase. Higher prices for overseas car rentals and air fares were the driving force behind the gain, with increases of 18.5 per cent and 6.9 per cent, respectively. Food prices rose 0.5 per cent for the month. Among the main items contributing to the increase were grapes (+7.5 per cent), onions (+7.0 per cent) and cookies (+6.3 per cent). The Tobacco & Liquor sector slipped 0.7 per cent as decreases were reported in the average price of wines (-1.6 per cent) and spirits (-1.3 per cent) while the Rent sector fell 0.2 per cent. The decrease reflected a 0.6 per cent drop in the average rent of non-controlled properties. In comparison, rental units subject to rent control were up 0.1 per cent for the month.
The November 2019 Consumer Price Index is available online at www.gov.bm/bermuda-business-statistics.