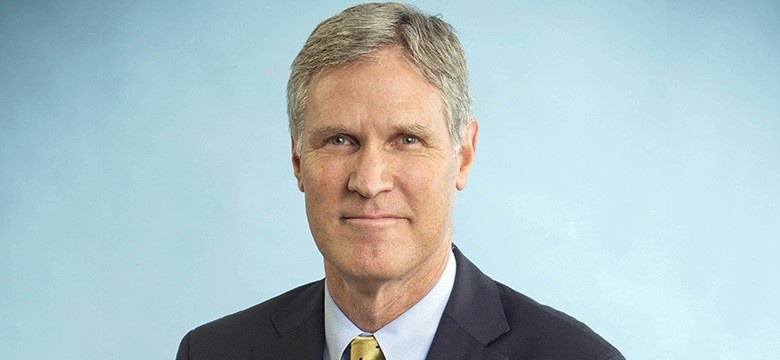 Ministerial Brief by the Minister of Economic Development, The Hon. Dr. E. Grant Gibbons, JP, MP on behalf of the Minister of Tourism, Transport and Municipalities
Mr. Speaker, the Bill before this Honourable House seeks to amend the Motor Car Act 1951 (the "principal Act"). The Bill makes provisions for a 'minicar livery' scheme including the types of mini cars that are available for rental, the specifications of and the license duty for those 'minicars', the license fee applicable for the operation of a minicar livery, and for connected purposes.
Mr. Speaker, the proposed amendments to the Motor Car Act 1951 speaks to 'minicars' which are motor cars owned by and ordinarily available for hire from a 'minicar livery' which means a  person or body of persons by whom 'minicars' are let on hire for use by other persons. These 'minicars' are proposed for use as rental vehicles in Bermuda. These 'minicars' will not exceed 150 c.c.'s in engine capacity, 20 horse power or 15 kilowatts. They will not exceed 120 inches in length or 60 inches in width overall and will have a maximum of 2 seats.
Mr. Speaker, there have been on-going discussions for many years about increasing the availability of smaller and safer motor vehicles for visitors in Bermuda. With this legislation, the Ministry of Tourism, Transport and Municipalities is taking a balanced approach which will provide safer transportation options for our visitors, but still includes many restrictions on the vehicles that can be used for rental.  The Ministry recognizes that these amendments may increase competition for the livery cycle business as visitors will now have a choice between a two wheeled livery cycle and a livery minicar with three or four wheels. However, it also provides an opportunity for the existing rental companies to expand their current offerings and address the safety concerns that many visitors express when renting a livery cycle.
Mr. Speaker, this Bill will provide new opportunities for Bermudian entrepreneurs to participate in the tourism industry and fill a gap in the market. In our hey-day we had in excess of 6000 livery cycles on the road – today that number has dwindled to approximately 2000. With tourism numbers on the rise, Bermuda will become more competitive with other visitor destinations who offer broader transportation options to their guests.
Mr. Speaker, the Ministry responsible for Transport has currently short-listed about ten makes of vehicles which they feel would be appropriate for rental in Bermuda. All of them are smaller than a private A-class car. And, as specified in the Bill, the engine size and horsepower of the vehicles means that they will be unable to take more than two passengers and will have little or no capacity to carry luggage.
Mr. Speaker, whilst these vehicles are called 'minicars' some of those under consideration are commonly referred to as quadri-cycles, and some are three-wheeled vehicles.
Mr. Speaker, the Bill specifies that the design or build of the vehicles in the minicar livery scheme will be regulated and controlled so as to be conducive to road safety in Bermuda and preserve, as far as possible, the amenities of Bermuda.  Renters will have to go through training and testing at the minicar livery in order to be deemed suitable to drive in Bermuda. They will also be advised of their liability for any offences.
Mr. Speaker, the Bill provides that restrictions will be placed on what a potential 'minicar livery' business should look like and how it should operate. For example, for an individual to establish a 'minicar business', that person must have an annual license to operate a 'minicar livery', which can be obtained on written application to the Minister and the fee is $500 dollars.
Mr. Speaker, it will be an offence to operate a 'livery' without a license. A license will expire one calendar year after the date of issue.  This means that TCD inspectors will examine a proposed livery site to certify the conditions of their operation and their equipment before recommending to the Minister the granting of a license.
Mr. Speaker, additional provisions listed in the Bill specify that the Minister may grant or refuse a license to operate a 'livery' subject to any terms and conditions deemed appropriate, and that the Minister may, at any time, vary the conditions attached to a license.
In considering a license application, the Minister will take into account the suitability of the livery premises, the suitability of the equipment in such premises and the qualifications of the staff  proposed to be employed in the operation of the livery.
The Minister will have the power to revoke a license if it appears that there has been a material change in the suitability of the premises, equipment or staff since the inception of the license – or if the licensee has not complied with any of the conditions attached to their license.
A person who contravenes any provision of the license commits an offence and will be liable on summary conviction to a fine of $4,200 dollars or to imprisonment for three months or both. In the case of a continuing offence, a fine of $500 dollars may be applied for each day the offence continues.
Each 'minicar' with in a 'livery' will be subject to an annual licensing fee of $167.90.
Mr. Speaker, no 'minicar' will be permitted to be rented to a person under the age of 18 years, or a person who does not hold a recognized and valid driver's license, which is in force and not expired, suspended or revoked.
Mr. Speaker, the Ministry of Transport consulted the Bermuda Taxi Owners Association, recognized taxi dispatching companies and the minibus associations, as well as various other stakeholders to ensure a full understanding of the types of vehicles that may be licensed prior to the Act and regulations  being brought into operation.
Mr. Speaker, we cannot afford to rest on our laurels. Bermuda may be "another world", but Honourable members will know that we have strong competition from other tourism destinations who offer attractive experiences and a wider range of safe transport options. To keep our competitive edge, we must offer a compelling experience and the kind of amenities and services that discerning visitors expect to have in a world class destination.
Thank you, Mr. Speaker.