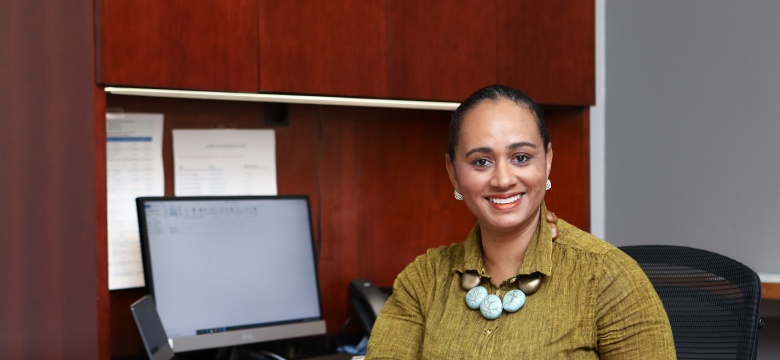 The Ministry of Social Development and Seniors is collaborating with professionals who work with persons with Dementia related conditions, to enhance public awareness and education on Dementia Care in Bermuda. 
Minister Furbert said, "On behalf of the Government of Bermuda, I want to thank the individuals and organisations that are assisting us in creating a supportive and engaging community that is Dementia caring." 
"We will be hosting Zoom Live panel discussions, a radio series, and interactive social media campaigns to engage with the public and explore critical factors to keep in mind when caring for individuals experiencing cognitive change due to dementia, and dementia related conditions." 
"The intention is to empower Family Caregivers, Care Professionals, and Members of the General Public to collectively enhance the quality of life for those in our community who need support living with cognitive change."
In closing Minister Furbert stated, "There may be many factors that are out of our control; however, we look forward to using the valuable resources that are in our control to support the well-being of our community." 
The Zoom Live Panel Discussions will be held on the following dates and times: 
1. Zoom Live Panel Discussion on Thursday, February 11th, from 6:00 p.m. to 7:00 p.m. 
Topics of Discussion: 
What is Dementia? 

Caregiving and Controlling Frustrations 
2. Zoom Live Panel Discussion on Thursday, March 11th, from 6:00 p.m. to 7:00 p.m. 
Topics of Discussion: 
Dementia Training Resources Online 

Hiring In-Home Help 

Community Care Options/Day Care

Emotional Well-Being Hotline 

Protection and Welfare 

Preventative and Advance Directives 

Power of Attorney 
The Zoom Live Panel Discussions will also be broadcasted on The Government of Bermuda's YouTube, Facebook Live, and CITV to ensure broad access and participation. 
We welcome and encourage the public to submit questions before the events to: askus@gov.bm
To register for the Zoom Panel Discussion on February 11th, 2021 visit: 
https://zoom.us/meeting/register/tJ0pcumgrz0oHNQZfLSD0Pwo2WmXjz5T8F8b
Note: Zoom registration is required for security reasons to safeguard meeting attendees from inappropriate content and disruptions. Persons are encouraged to register early but must register by 3:00 p.m. on the day of discussion to implement security protocols. 

The Radio episodes will be aired on Magic 102.7 with Glenn Blakeney at 3:00 p.m. on the last Thursday of each month between February and July 2021 on the following dates: 

Radio Episode 1 Thursday, February 25th: What is Dementia? 
 Radio Episode 2 Thursday, March 25th: 10 Tips for Communicating with Someone with Dementia 
 Radio Episode 3 Thursday, April 29th: Living Safely with Dementia
 Radio Episode 4 Thursday, May 27th: Handling Troubling Behaviors
 Radio Episode 5 Thursday, June 24th: Eating and Nutrition
 Radio Episode 6 Thursday, July 22nd: Wandering and Locating Technology