Saturday, September 11th, 2021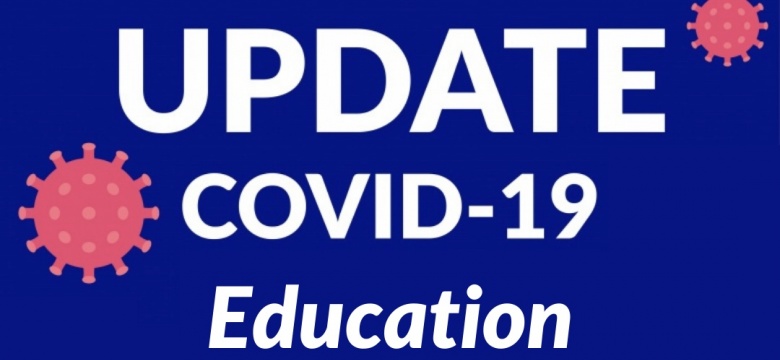 The Ministry and Department of Education announced on Thursday that we are seeking to open all Government Preschools, Dame Marjorie Bean Hope Academy, and Success Academy Robert's Avenue for in-person learning next week. As we have highlighted, we will be arranging testing prior to schools returning to in-person learning. The dates that these schools will open will depend on the results of those tests.
Parents are advised that all other public schools will continue with remote learning until further notice. This decision is based on the status of the island; the number of positive COVID-19 cases that are being reported; the directive from the Department of Health that all schools public and private must go into Phase 1, effective immediately; the frequency with which school staff has to test and quarantine, and the projected needs for substitutes to cover them.
Additionally, another major factor that has led to this decision is that it will give the Ministry time to provide testing for staff and students and thereby reduce the opportunities for staff and students to transmit the coronavirus in our schools. This becomes even more critical as the COVID-19 data released yesterday by the Ministry of Health is considered.
We are still awaiting confirmation information from the Molecular Diagnostic Lab and Department of Health on a testing schedule. We will be able to use the test results, along with other data to make decisions about which schools can open for in-person learning when able and which will need to continue with remote learning.
The Minister of Education, the Hon. Diallo Rabain JP, MP, shared, "I know that many of our working parents may be upset that we are continuing with remote learning into next week. We recognise the impact that this decision has on working parents; however, we have to weigh the needs of working parents against keeping thousands of students and staff safe across our schools.  When we consider it from this perspective, we have to act responsibly and take measures to keep students and staff safe." 
"Parents of P3, P4, P5, and P6 students can expect school principals to send a schedule to you next week for when you can collect a Chromebook for your child." 
Minister Rabain concluded, "We will continue to keep staff, students, and parents/guardians updated on decisions relating to our schools."