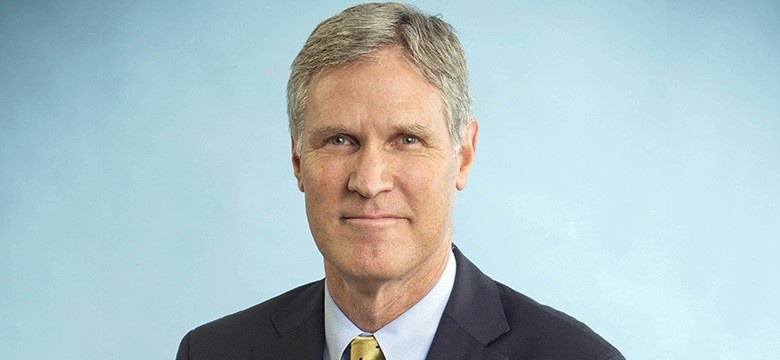 Remarks on the Milestone Handover of Cross Island by the Minister of Economic Development, Dr. the Hon. E. Grant Gibbons JP MP
"It seems like only a short time ago that a few of us travelled to New York for the announcement of Bermuda as the host venue for the America's Cup 2017.
Yet, in less than two years we have made significant progress and actually created nine acres of new land in Bermuda.
"This is the largest land reclamation to take place on-island since the construction of the American base during the Second World War.
"We have gone from promise to delivery.
"And this has been achieved without much fanfare or publicity – rather a quiet and purposeful determination to get the job done.
"The ACBDA team, who managed the infill project in cooperation with WEDCO and Public Works, has every reason to be proud of its accomplishment.
"This is a project delivered on budget and ahead of time – no small feat.  And in the process, it involved more than 150 Bermudian workers.
"And as proud as we are of what has been achieved on this site, we also need to recognize how much has been accomplished in the surrounding South Basin and Dockyard area…and of course, how much work still lies ahead.
"We still have much to do before AC 35. But given the success of this project, we should have every confidence that Bermuda will deliver on its commitments. And I believe this venue for the 35th America's Cup will be the best in its history.
"I also want to take this opportunity to thank Sir Russell (Coutts, CEO of the America's Cup Event Authority) for his steadfast confidence in Bermuda.
"In reality, without his encouragement, I don't think Bermuda would ever have considered bidding to become host for such a prestigious event as the America's Cup.
Sir Russell – you have been a true friend of Bermuda for many years. I want you to know that we deeply appreciate the faith you have expressed in our abilities to deliver a venue worthy of the America's Cup.
"Today is another milestone on the path to delivering on those commitments."