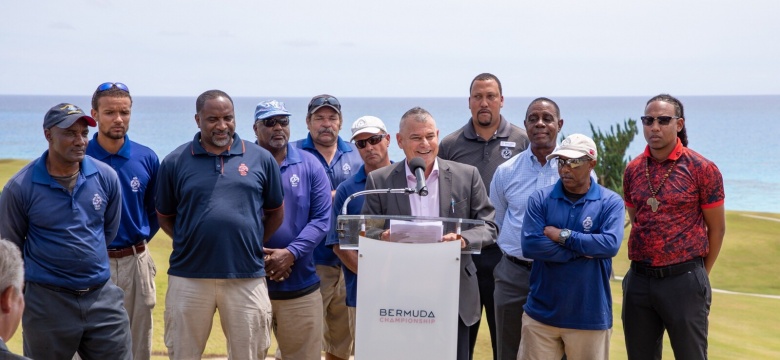 The Hon. Zane DeSilva Minister of Tourism & Transport welcomed today's announcement of another exciting development for the hosting of an international sporting event in Bermuda. 
Minister DeSilva said, "I am excited to confirm that agreement has been reached for Bermuda to host its first-ever mainstream PGA TOUR event, the Bermuda Championship, which is slated to be held at Port Royal Golf Course in late October of this year."
PGA TOUR events are broadcast to a growing international audience and Minister DeSilva said that he saw this as an excellent opportunity for Bermuda to host a top-level sporting event and that the TV coverage, to be aired primetime in North America, will showcase Bermuda's stunning natural beauty and the legendary hospitality and friendliness of its people to an audience of travelers that can afford to travel and spend in Bermuda.
Minister DeSilva went on to say that, "Broadcasting to such a wide audience also gives Bermuda the opportunity to promote the quality of the island's golf courses and the Bermuda golf product."
In closing, Minister DeSilva said, "I am very excited to share this news, which was the end of a 'long road' of negotiations, and I'm looking forward to working with the PGA TOUR and the team at the Bermuda Tourism Authority to make the event an international success with the intention that Bermuda becomes an 'annual fixture' on the PGA TOUR calendar."