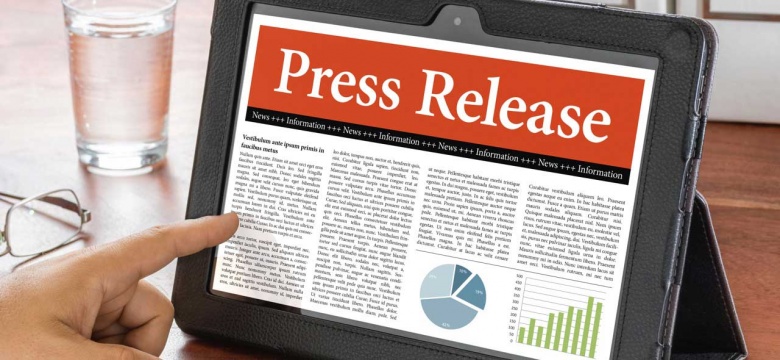 Mr. Speaker, It gives me great pleasure to share with Honourable Members, and with the people of Bermuda, information about our exciting Heritage Month activities. The theme this year is "A Tapestry of Cultures". The Department of Community and Cultural Affairs, supported by committed members of the Heritage Advisory Committee, has delivered a meaningful theme that reflects on the interconnection of cultural influences that make up the dynamic tapestry of Bermuda's people.
Mr. Speaker, This Heritage Month we have celebrated the diversity of Bermuda, with cultural influences spanning the globe including British, African, Caribbean, Native American, Portuguese, Scottish, Filipino, Latino, and many others. As Bermudians we remain fiercely proud of our roots while recognizing other nationalities as part of our cultural mosaic with signature Bermudian hospitality. In this way, our distinctly Bermudian national identity forms a cultural base which is enriched by the many disparate cultural influences that weave across the tapestry.
Mr. Speaker, allow me to mention a few of the events that have already taken place. We began our Heritage celebrations in late April with several tremendous performances by Up With People, with young people representing cultures from across the world including Bermudian Zachary Kawaley Lathan. The Portuguese community celebrated their colourful Santo Cristo festival with 40 visiting Portuguese musicians on April 30th and May 1st. Then on May 1st, Ruth E. Thomas and Company presented Mosaic 87 on the history of Warwick and the Cobbs Hill Methodist Church, and I would like to commend Ms. Thomas and Company for such an entertaining historical presentation.
Mr. Speaker, on May 4th and 5th, the Bermudian Heartbeats events organized by the Folklife Officer in the Department of Community and Cultural Affairs featured two Bermudian scholars in a presentation and discussion panel on Bermuda's linguistic heritage. On May 5th and 6th, the Department of Community and Cultural Affairs organized a Senior Citizens Arts and Crafts show at the Peace Lutheran Church. I would like to thank all of the artists and seniors whose creative works were on display. On May 12th, there was a screening of a historic film "Jane" that focused on the story of cannibalism in Jamestown and a lively discussion with visiting historian David Givens about the significant role that Bermuda played in ensuring the settlers in Jamestown did not all starve.
Mr. Speaker, last Sunday, May 15th, I was privileged to attend the Heritage Month Cultural Showcase in Dockyard, a joint partnership between the Department of Community and Cultural Affairs and the West End Development Corporation. There was a fantastic line-up of talented musicians, dancers, cultural groups, and vendors for a family fun day that showcased a very diverse range of talents and Bermudian influences. I would like to thank all those who participated and worked on the event, particularly Eugene Dean of Startime Entertainment and Kristin White, the energetic host for the showcase.
Mr. Speaker, events that are upcoming in the Heritage Month calendar include a week-long events series to celebrate the launch of The Chewstick Culture Hub at 81 Front Street. The Department of Community and Cultural Affairs are proud to sponsor these events, including a Reggae concert on May 25th, an Arts and Culture panel discussion on May 26th, a live band night on May 27th, a griot session concert featuring internationally acclaimed Bermudian artist Mishka on May 28th, and the famous Chewstick Open Mic Night on May 29th with a special Heritage theme. Details of each of these events can be found on www.chewstick.org.
Mr. Speaker, Heritage Month's most celebrated event is the Bermuda Day Parade, which will take place on Tuesday, May 25th starting at 1:30 PM. The Bermuda Day Parade will move along Marsh Folly Road and continue right through to the top of Cedar Avenue. The parade then turns left onto Church Street, takes a right down Court Street, a right along Front Street, and finally up Queen Street. Groups will be able to give a final performance in front of Wesley Square on Church Street. Large trucks will turn left on to Church Street and continue west. Floats will make a right turn on to Church Street, park in front of City Hall and remain there on display throughout the afternoon.
Mr. Speaker, we love the pulsating rhythms of the Gombeys, the exquisitely crafted floats, the precision of the majorettes, the electrifying movements of the dance groups, and the pageantry of the parade led by our very own Royal Bermuda Regiment Band.
Mr. Speaker, this year the Department of Community and Cultural Affairs is asking that members of the public share their favourite holiday moments on social media by using the hashtags #BermudaDay and #BermudaCulture. We invite the public to also follow the Department on Facebook, Twitter, and Instagram at @BermudaCulture to see highlights of the events.
Mr. Speaker, for members of the public who are not able to stand on the sidelines and cheer their favourite participants, I am pleased to inform everyone that CITV will be streaming live TV coverage of the Bermuda Day Parade. Our hosts will be Keevil the "Captain" Burgess and Tina Evans Caines of DCI.
Finally Mr. Speaker, I would like to express my gratitude and appreciation to all of our cultural industry partners who continue to work collaboratively with the Department of Community and Cultural Affairs to make Heritage Month and Bermuda Day so successful. I am grateful to all of the participants, the members of the Heritage Advisory Committee, the Bermudian Heartbeats Committee, the Royal Bermuda Regiment, the Bermuda Police Service, the Department of Corrections, and the Corporation of Hamilton.
Mr. Speaker, I would especially like to thank the staff of the Department of Community and Cultural Affairs for organising the Bermuda Day Parade and Heritage Month festivities. Our new Cultural Affairs Programme Manager, Ms. Carlita Lodge has worked with great gusto, enthusiasm, resourcefulness and creativity to ensure a successful array of Heritage Month events. I am also very grateful for the continued sterling support that the Department of Community and Cultural Affairs continues to receive from the Department of Communication and Information.
Mr. Speaker, I would also like to take this time to wish all of Bermuda's residents an enjoyable and safe Bermuda Day Holiday, which this year will be celebrated on Tuesday, May 24th 2016. While enjoying the festive mood and celebrations during the holiday, I encourage everyone to display courtesy and respect to your fellow residents and to visitors. Our Island home has become famous for such display of hospitality over the years.
Thank you Mr. Speaker