Monday, February 12, 2018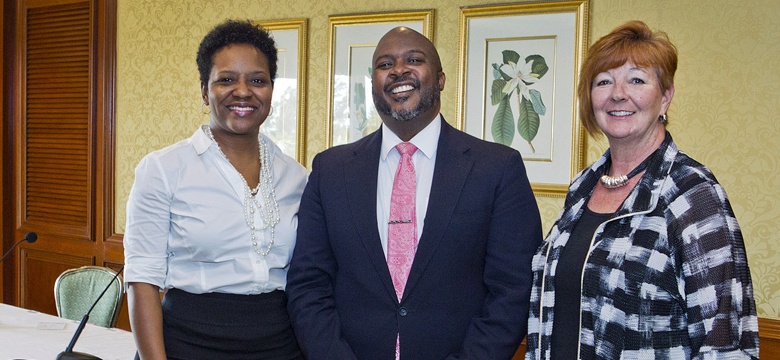 Good Morning and thank you for coming to the press conference.
I am here today to announce the Ministry of Economic Development and Tourism's sponsorship and support of the BHI's Student Network on February 22nd.  We are pleased to support this event and other programmes being developed to get more Bermudians employed in the hospitality industry.
In recent years many young Bermudian students have reentered the workforce through the hospitality industry, and this is in large part due to the concerted efforts by the Bermuda Hospitality Institute, the Bermuda College, the Department of Workforce Development and our industry partners. 
The Ministry of Economic Development and Tourism is committed to getting young people working in the industry and satisfied with making hospitality a career choice.  Today, more than ever, the tourism industry has the potential to put our younger generation back to work and at the same time rejuvenate this vital section of our economy. With new hotels and restaurants set to open, we need Bermudians working in all areas of the industry.
As outlined in the Speech from the Throne, our Government is committed to revitalise and work in partnership with Bermuda Hospitality Institute to give our students the opportunities to be trained and certified to work in the industry.  We recognise that the work the Bermuda Hospitality Institute is engaged in is helping to bring students back to the industry.
The work to get young people re-engaged and employed in the industry cannot and should not fall under the auspices of BHI alone.
Making sure we have young people trained – in meeting international service and standards- will take the work of industry partners and BHI. That is why we are pleased to have industry partners like the Fairmont Southampton and supporting the Bermuda Hospitality Institute. We need the support of all industry partners- whether it is restaurants, hotels, tour operators, entertainment and nightlife venues, to revitalise and make a career in hospitality a viable choice.  
Now, I'd like to ask CEO of Bermuda Hospitality Institute, Malika Cartwright, to explain what students can expect at the event on Feb 22nd