Wednesday, January 31, 2018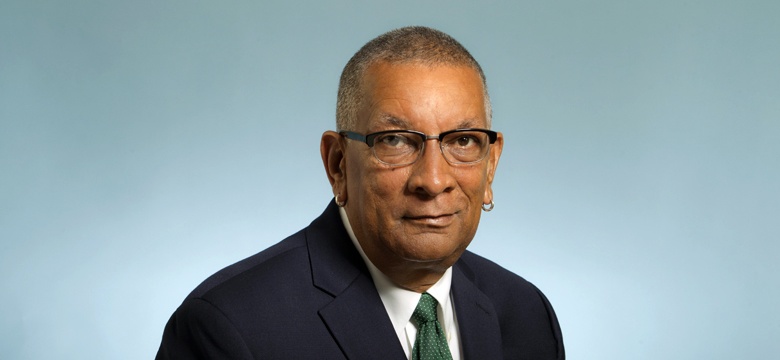 Good morning.
Let me begin this press conference by apologizing to the people of Bermuda for the rapid deterioration in the collection of garbage over the past few days – to say we are facing a number of challenges would be an understatement.
You will be aware from my ministerial statement in Parliament on October 20th last year that there has been an ever increasing challenge with both personnel and vehicles in the waste management section. To remind - an excerpt from that statement and I quote:
Mr. Speaker, garbage collection continues to be a challenge with both shortages of equipment and personnel. Regularly we have as few as 8 trucks serviceable out of a fleet of 19
– with maintenance and a shortage of parts being major factors. A study is progressing on reviewing zones, a possible transfer station, the number and type of trucks and of course the appropriate level of staffing. An initial wave of recruitment of 5 laborers is currently in train. The overtime budget has been exhausted and we will look elsewhere within the ministry to supplement this in order to keep on top of collection schedules. Like many things we have found Mr. Speaker, the budget was arbitrarily reduced last cycle from the requested amount and no consideration of the reality of the situation was planned for. Limited trucks and personnel both combine to create the need for ongoing overtime. Adding new staff, new trucks to the fleet and enhanced operating procedures will eventually lead to a significant reduction in the amount of overtime.
Additionally, Mr. Speaker, the section is in need of a better management structure. There is a need for more environmental/safety oversight plus an operational manager to oversee the superintendents and allow the solid waste manager to focus on strategy rather than day to day operations. The option of amalgamating this section with Tynes Bay is also being explored to provide synergy and a more comprehensive structure. The first step is to action the recommendation for a staff appointment to begin this process. Of course all these options are geared towards improved efficiency and reduced costs.
End quote.
As an example a section that should have 54 staff and 19 serviceable vehicles – has 40 staff and 9 working vehicles on average. Clearly this is not a situation that was created in the past 6 months and some of the legacy issues are invited early retirement, freezing of posts, poor planning over the past few years, arbitrary reduction of budgets and a moratorium on hiring new staff.
That moratorium was lifted in August last year and an initial complement of 5 additional waste management staff was approved in September. When I met with the waste management section on October 11th – I informed them at that time that help was on the way. Inexplicably – that request for additional staff was never executed – I am sure you can imagine my frustration and anger at learning only recently that some 4 months later – that decision had not been acted upon. Rest assured we are investigating to ascertain the reason for this inordinate delay and the necessary corrective and / or disciplinary measures will be taken. Those 5 posts will be filled immediately from recent applicants and that review has commenced this morning with a view to fast tracking the actual hiring.
Additionally, the number of injuries being incurred by staff has resulted in a number of long term sick staff as well recurring injuries of other staff.
Vehicles are taken out of service for a variety of reasons that can easily be avoided if we took greater care of the items placed in household garbage – such as metal objects that when subjected to the hydraulic equipment of trash trucks can cause significant damage to them.
Now, with that back ground - the main reason for the non- collection of waste over the past few days is due to an unusually high shortage of staff. Last Friday we had 40% of staff unavailable due to vacation, short & long term illness and injuries.
Additionally, a meeting was held with the BIU and staff on Friday which lasted most of the day (therefore no trash was collected) to discuss various issues and challenges within the collection section which included the availability of vehicles, repairs, sickness, staff shortages and the proliferation of injuries. At the conclusion of that meeting the staff agreed to work to rule this week - which means they return to the depot for lunch and are not working overtime. As a result of this action significant delays and major disruption to scheduled collections this week has occurred.
We are working through those issues with the Union and I have another meeting this afternoon with BIU President Furbert and we are optimistic that the issues can be resolved by the end of this week.
Clearly there is a significant gap in the communication chain both up and down internally as well as efficiently communicating with the public. We have implemented new protocols to mitigate against this happening again.
In the interim I encourage residents to continue to secure their waste in lidded bins in compliance with the Waste and Litter Control Act, 1987.
We as a people – ALL of us - must do better – I'd like to take this opportunity to remind the general public, to be more aware of what they put in their trash and always remember that the collection is made by hard working staff that deserve respect. So, when garbage is placed in paper bags two days before collection, open bins, it rains and the result is garbage strewn all over the neighborhoods – the workers are not picking that garbage up – it's not their job.
Some plastic bags are like body bags, they are too heavy. When a single worker lifts more than 5 tons in a day (that's 10,000 pounds) that's quite a good workout I admit - but it is completely inconsiderate of those workers who have to lift them and I suspect a major contributing factor to some of the injuries staff are experiencing.
I wish I could invite members of the public to spend just 1 hour on a trash truck, as many of us in the ministry have – I guarantee you will never put your trash out the same way again and you will always have a high appreciation for those workers who collect it.
If we could just reduce our trash volume by 10 % - we would save a lot of time, money and aggravation and I invite the public to review "27 Ways to Reduce Trash in Your Home" on the website:
https://www.smallfootprintfamily.com/37-ways-to-reduce-trash
So where are we now?
The bottom line is things will not get better this week – so I encourage all of us to take some pride in our own neighborhoods and not simply be irate and complain but to actually do something to help the situation. As an example in my own neighborhood, not as the minister but as a fellow resident, I have secured a trucker to collect all the garbage on my
road and deliver it to Tynes Bay and as the MP for Constituency 27 I have done the same for Cedar Hill. The Minister of Finance has approved the waiving of the tipping fees for the next week for any trucker delivering household garbage. Additionally, those on their way to work can take advantage of the extended opening hours of the public drop off.
As a reminder waste and recyclables can be dropped off at the Tynes Bay Public Drop off which is open from 7.00 a.m. – 6.00 p.m. Monday through Friday, 7.00 a.m. to 7.00 p.m. on Saturday and from 1.00 p.m. – 6.00 p.m. on Sunday.
I expect to be able to provide a further update following my meeting this afternoon with Union leadership and Public Works staff and shall keep the public informed of developments.
At the end of the day – we all have a role to play as the non-collection of garbage directly affects each of us – I prefer we focus on solutions rather than anything else.
Thank you.